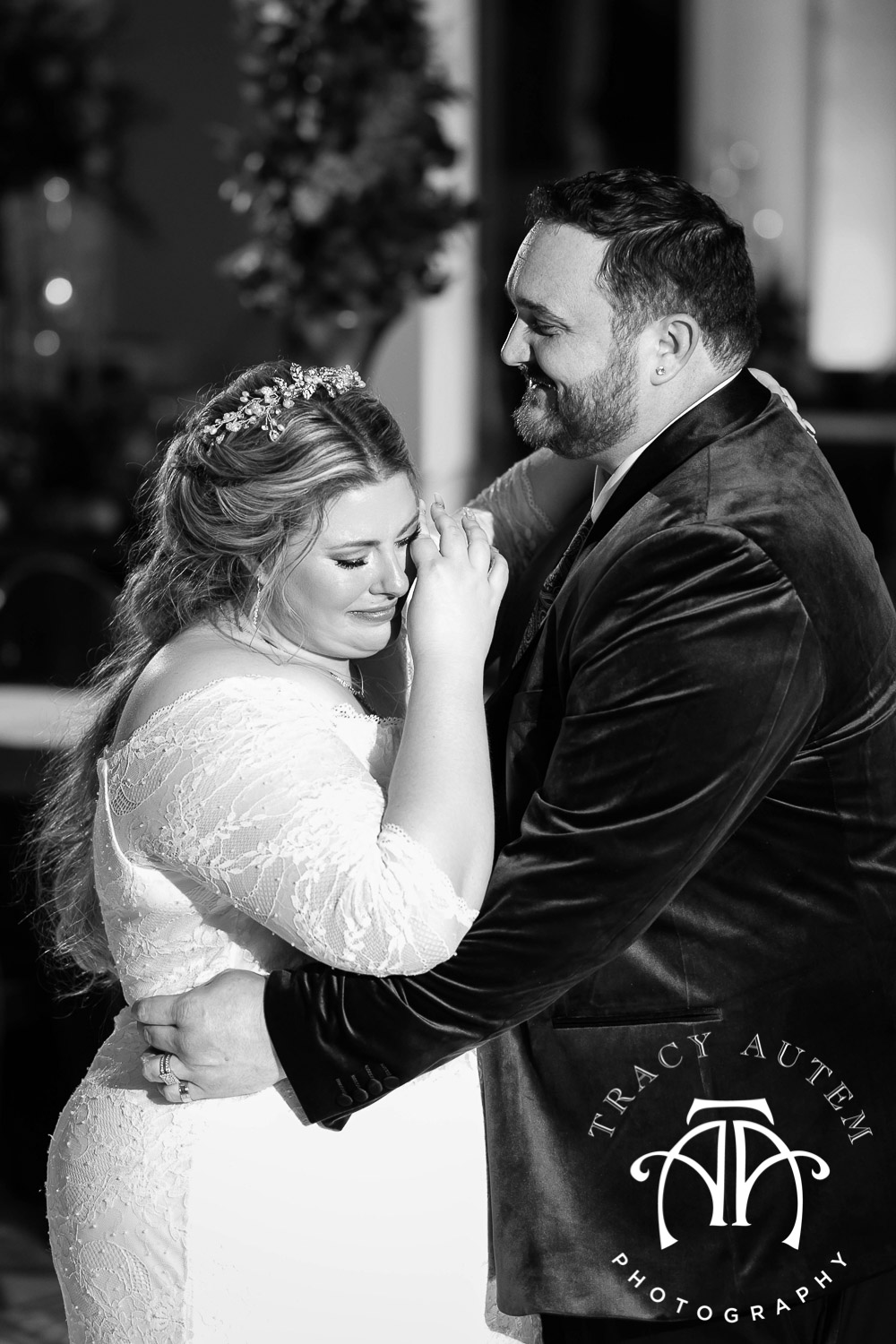 Do you want to see a magical and fantasy inspired wedding? Then you are in the right place! This wedding is gorgeous and was full of fairytale inspiration. From the garden alicorn (that's a pegasus unicorn for those wondering) made of greenery and flowers to a cake that you just had to see!
Before the reception kicked off though we needed an outfit change! In a shower of faux snow Alyssa revealed her reception gown with a form fitting shape and a lace cape! Alex got in on the change action and had a emerald green dinner jacket.
Alyssa & Alex spent the night side by side mingling with family & friends then hitting the dance floor! It was beautiful and I want to go back and celebrate with them all over again. I can't wait until I get to see them and their lovely families again!