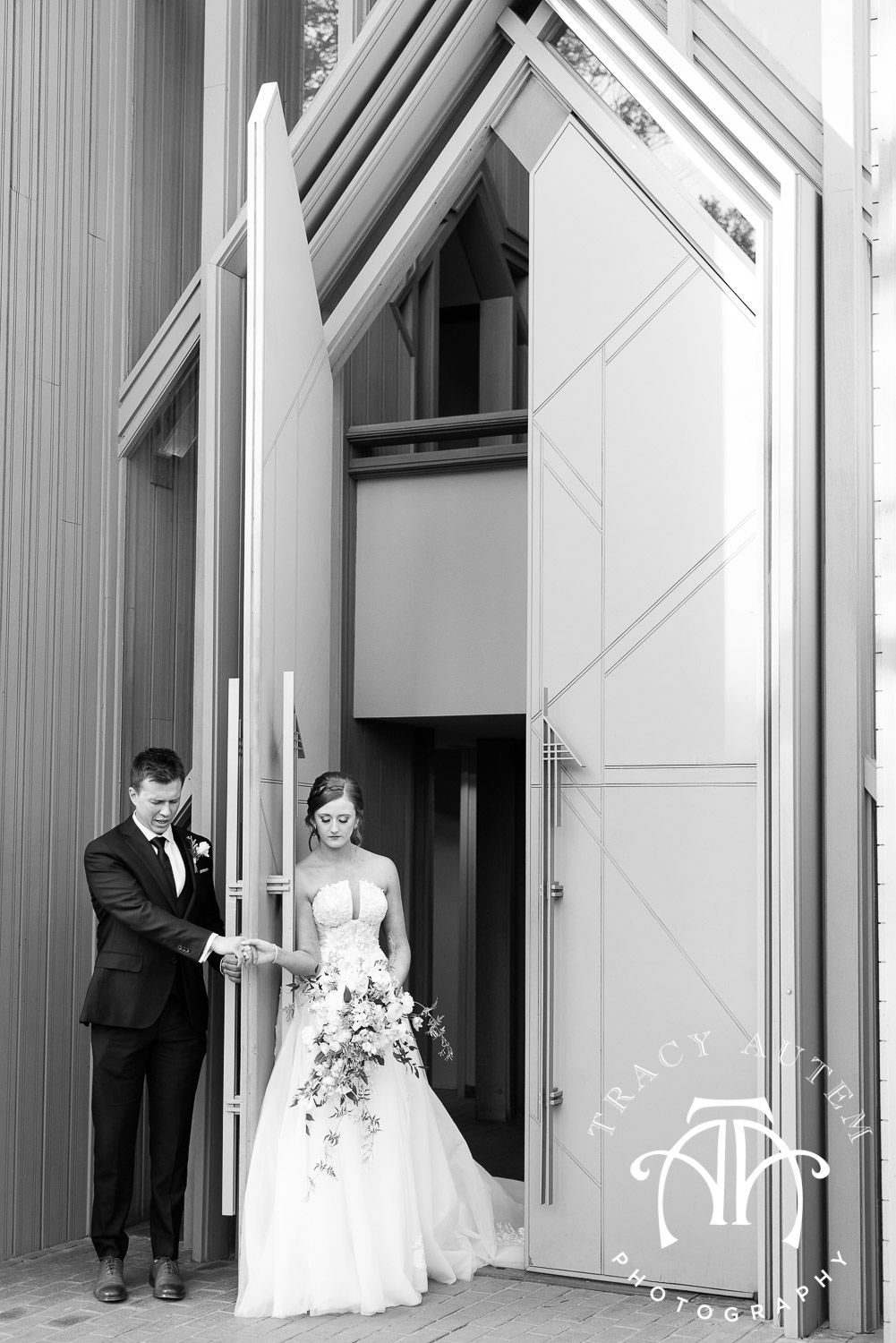 Tori & Derek are finally married! Like so many couples last year they had to change plans and gears a few times to get to I do but they made it and the day was magic! They say good things come to those who wait and I 100% believe that to be true for my patient brides.
We kicked off their day at the Omni Hotel Fort Worth for getting ready where their sweet pups hung around for hair and makeup. I loved having a front row seat to Tori transforming into a stunning bride with the help of her Mom - their relationship is so sweet. The guys wanted to hang out and have some fun and they were a hoot! At the chapel after some outdoor photos Tori & Derek shared a special moment with each other, around the door. They wanted to keep with tradition and keep her gown a surprise but still share some time together pre-ceremony. Having a meeting without sight around a door or back to back is a great solution for this.
During the ceremony as Tori's Dad lifted the veil and handed his daughter to Derek there was a peace that just settled in the room - they made it! During the ceremony, as the sun set and the chapel grew dim these two were bright enough!