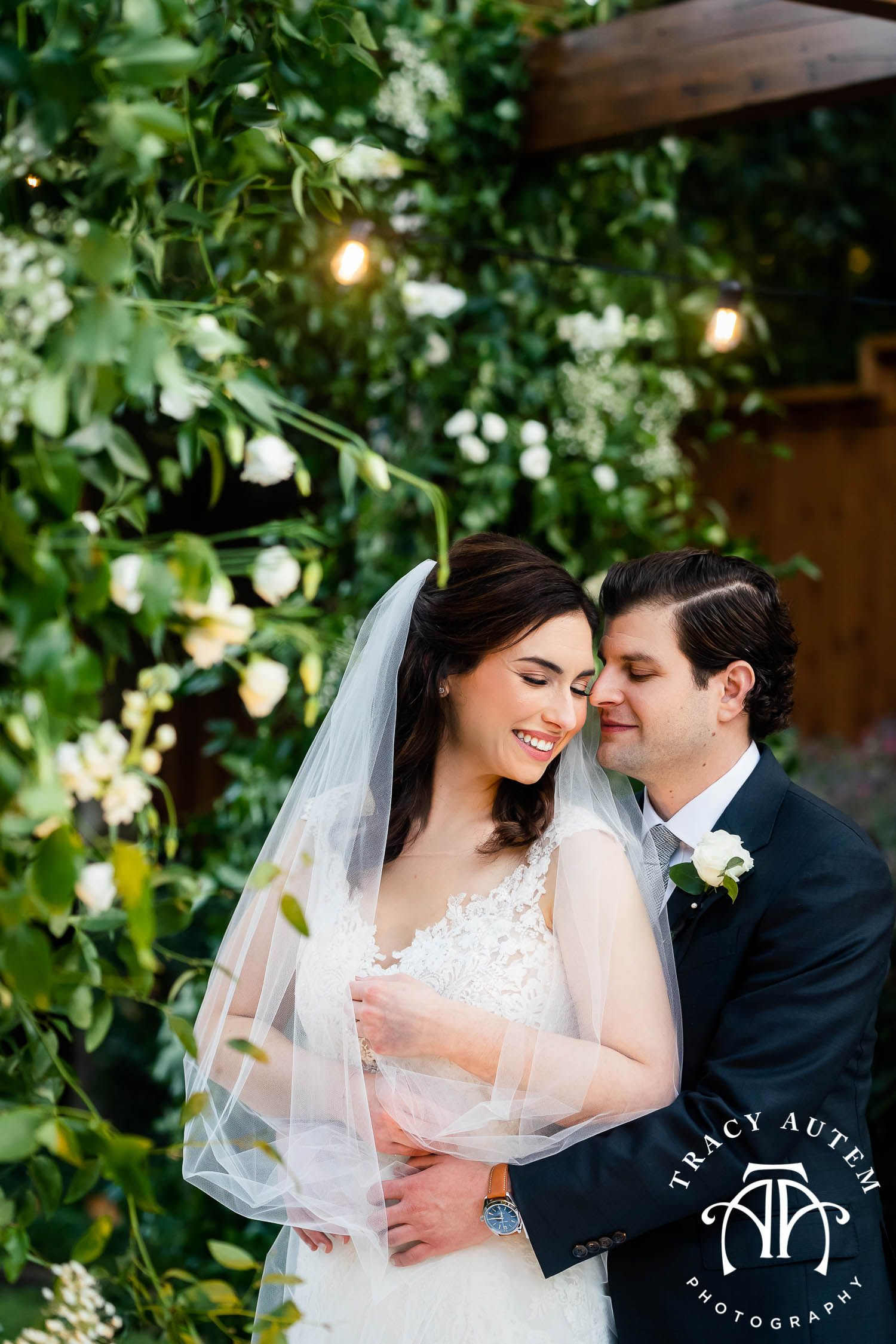 Melissa & Spencer had the most romantic sunset wedding at his family home in Dallas, Texas. Originally they planned for a large event at Four Seasons but they moved to a small and intimate wedding for the safety of their loved ones. Small doesn't take away from the big emotions and beautiful story of the wedding though.
As I arrived at their home we laughed and talked about how funny it was that Spencer was locked away upstairs while Melissa was downstairs - so close to each other but not seeing each other...yet.
Emily Clarke Events transformed the backyard by bringing in white flooring to create an elegant aisle and built a chuppah that was dripping in greenery and flowers. It was the perfect backdrop for their first look and ceremony.
When they finally got to see each other you could see them just relax and be so happy that this day had finally arrived! After some romantic portraits and the ketubah signing this couple said I do as sunset turned to twilight under the cafe lights brought in by Beyond Lighting.
After the ceremony they had an intimate dinner in their home with beautiful table and chair rentals from Bella Acento and a fine dining experience with all their favorite foods! I loved their eclectic menu and Melissa told me that if you are only going to have a few guests why not have all the things you love like sushi to pretzels!
After an impromptu first dance and parent dances we cut the cake and left them to spend the rest of their evening talking, drinking and enjoying their family.
Thanks so much for inviting us into your family home, sharing this special day with us and allowing me to document your love and dedication to each other and your faith. It was beautiful!