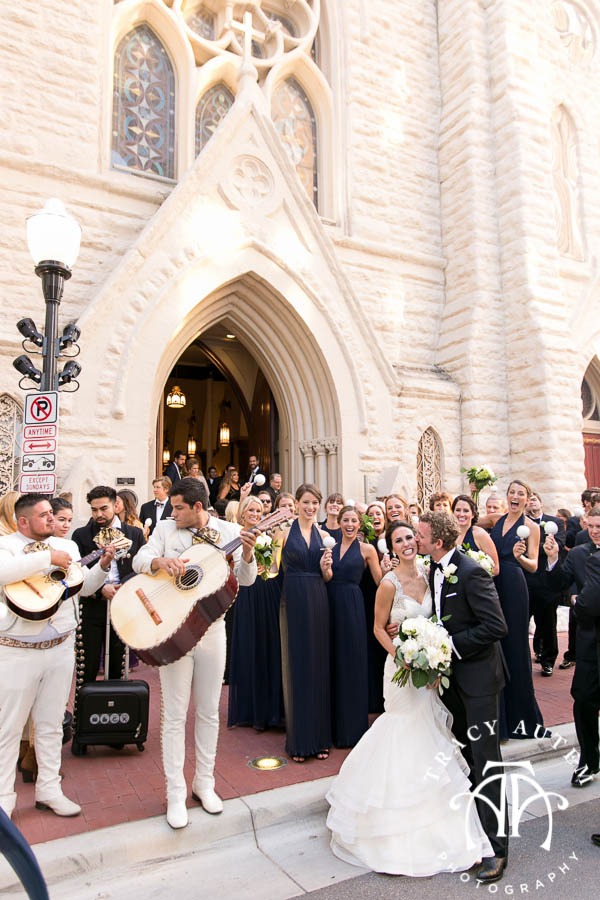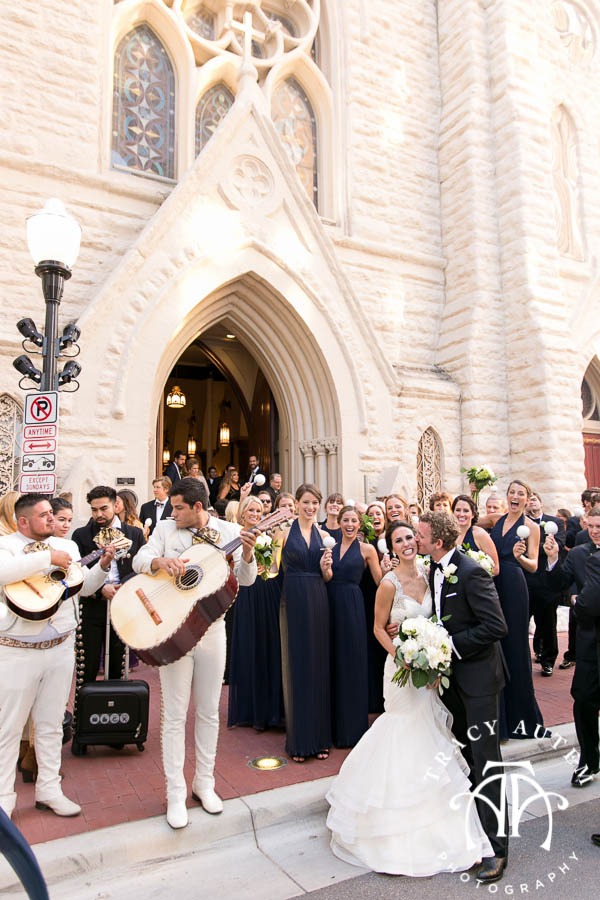 Sometimes you can't wait to party – Katie & Jason didn't wait one moment.  As they were pronounced husband and wife and strolled out of St. Patricks Cathedral the reception greeted them at the door in the form of a fun Mariachi band.  As all the guests filled out of the church these two and their band led the guests on an incredible march a few blocks over to the Omni Hotel for their reception.  It was a great sign for the party to come and set the tone of a really special evening.
In the omni these two took to the floor and shared a sweet first dance.  What I love most about watching Katie & Jason are all the smiles, silly faces and just joy that radiates from them when they are together.  I really can't remember a time all day when these newlyweds weren't happy happy happy!  After some sweet words in the toasts and great dances with Mom's and Dad's it was time to DANCE!  The Jordan Kahn Music Company was awesome and this couple kicked it up a notch with the Georgia Bulldog Mascot making a special appearance.  The bulldog flew in all the way from Georgia just to shake his tail at Katie & Jason's wedding!
This day was a fun one and one that I will not forget!  Love you guys, you families and I am so happy that I got to share your wedding with you!
Shout out to all the vendors we got to laugh, dance and have fun with at this one:
Propmaker Event Rentals – Stage Facade
Xquisite Event Rentals – Draping
Taylors Rentals
Not done?  That's ok – we like lots of photos too.  Check out their highlight slide show for more fun, emotion and pretty moments.