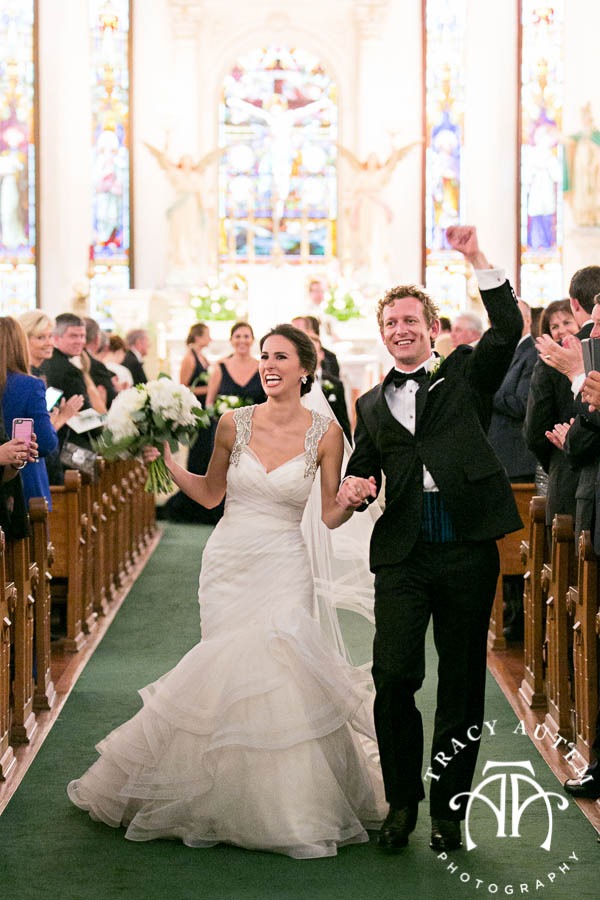 This wedding had all the feels – laughter, tears and some super funny faces (see above!)  Katie and Jason had a pretty perfect day in my books and I was blessed to document it for them.  We kicked off their Fort Worth wedding at The Omni Hotel for some preparations and a first look (check out their first look blog post here!).  Mom and sister were at her side as she slipped into her gorgeous gown before seeing Daddy for the first time – He wrapped his arms around her in a huge hug and she totally got teary.  🙂
After some fun photos on the rooftop garden we headed over to St Patricks Cathedral so these two could finally get married!  Their ceremony was full of sweet moments and I had the best seat in the house!  Churches all have rules about where we can stand and what we can or can not photograph but at St Patricks I have the best view – I get to see their faces!  While the audience sees their backs I get all the stolen glances, quirky looks and smiles.  Hidden behind the altar I really get to see how much these two love one another.
And just like that they were married!  Check back for  their awesome reception that actually started the moment they walked outside the church!?!  It was legendary!
Shout out to the entire wedding vendor team that pulled off a fantastic day for Jason & Katie:
Turquoise Video
Arrangements by Mary Parks
De Ma Fille Bridal
St. Patricks Cathedral
Omni Hotel Fort Worth