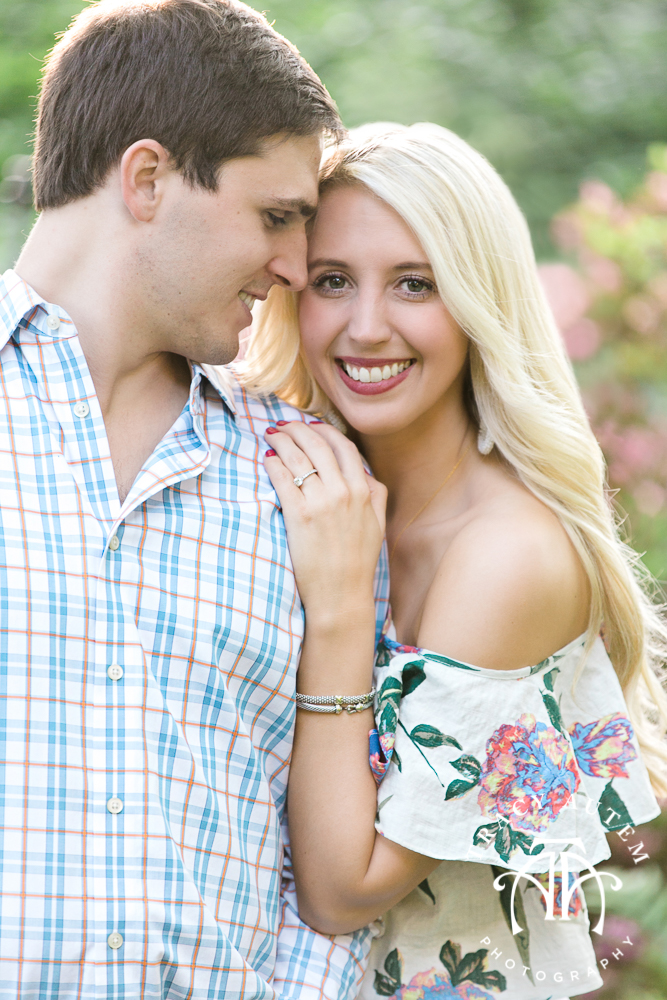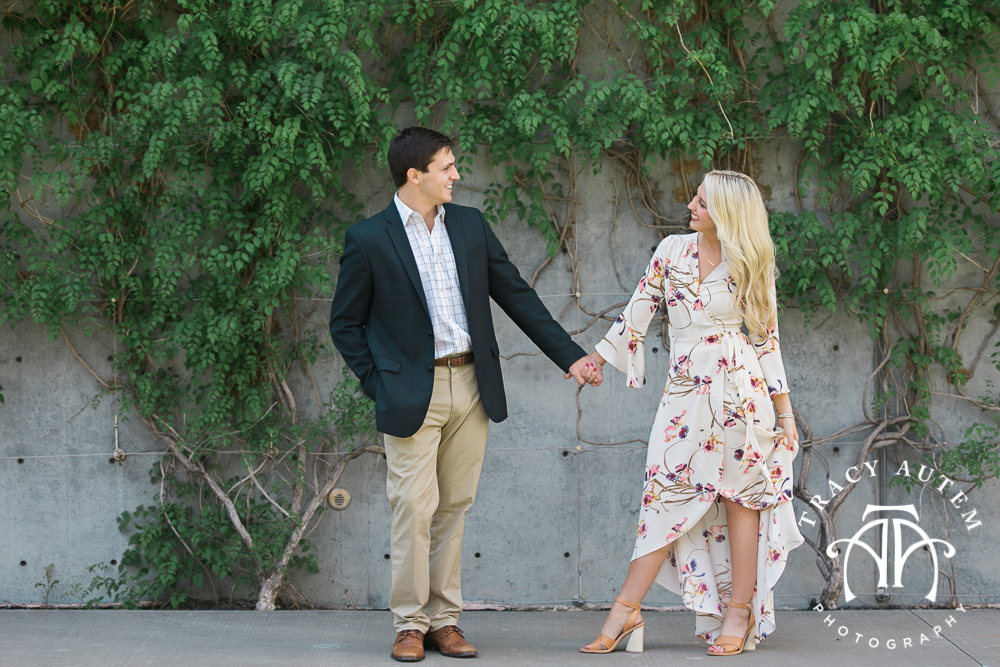 Hayley and David will be getting married later this summer at White Sparrow Barn and I can't wait for their elegant wedding!  These two are precious together!  They met at the University of Oklahoma 7 years ago and have built a strong relationship with each other and their families.  Family is important to these two – Hayley's Dad came to our consultation a few weeks ago and I can not wait to see him react to his daughter in her wedding gown!  Dad might cry, I might cry and even David might cry when it's his turn to see his bride!  I love that David knows family matters to his bride – so much so that he planned the perfect proposal.  Here is their engagement story in Hayley's own words:
"David and I love wine (trader joes $2.00 bottles are at the top of the list). Because we both know absolutely nothing about wine we had been talking about going to a local winery for a weekend trip. Since Davids work schedule is crazy he suggested we just go to one local and see if we like it before spending the money to go somewhere like Napa.
Off we went, or so I thought to a vineyard in Athens, Texas.
My parents have a lake house at Cedar Creek Lake, 30-minutes away from Athens. When we pulled off towards the lake from the highway I did not really think anything of it. I was too busy researching wine information so we did not look silly at the tasting.
Then we pulled into my parents gate.. And I knew he was being weird but again, I did not know why.
As we approached the driveway and got out I saw flower petals scattered towards the entry of the house. With the help of my sweet family he had transformed the front of the house into a floral heaven. There, underneath an arch way, David dropped down on one knee and proposed.
Of course I said YES!
Once I said yes, my family jumped out and surprised me. We took lots of pics but, something was missing.. His family! When I asked he told me they were at the restaurant waiting for us.
Little did I know they were with all of our closest family and friends setting us a huge surprise engagement party.
It was PERFECT."
I have a feeling that the perfect proposal is going to lead to the perfect wedding day and I am truly honored to be apart and can't wait to capture all the laughter, tears, joy and love these two have.
-Tracy