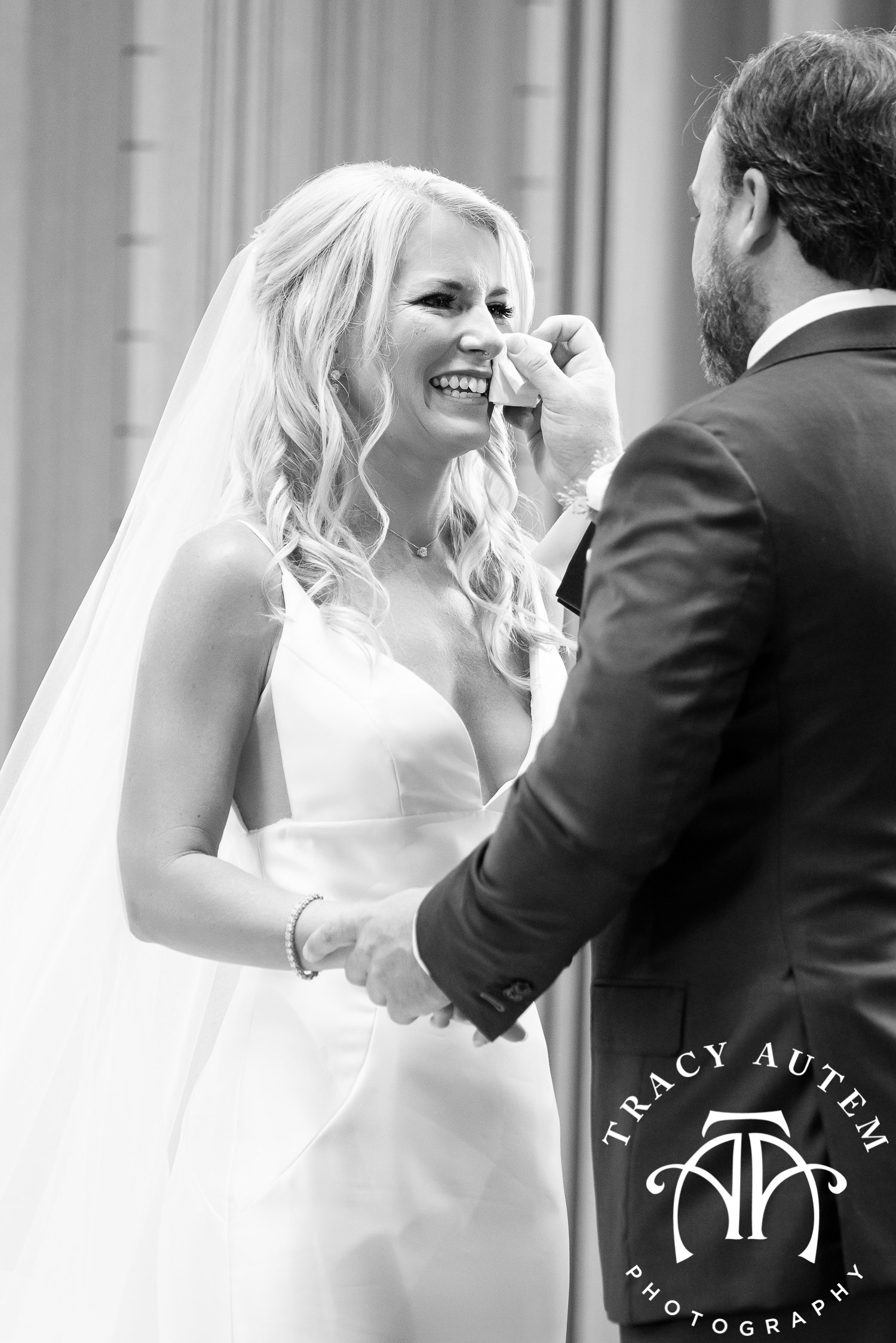 Cassidy & Patrick's micro wedding was the most perfect celebration of their love and commitment to one another. Their relationship almost didn't happen but Patrick was persistent and once they finally had their first date they were together ever after! They share common values but are opposites in many things so it keeps things interesting!
Their original plans for a big wedding bash didn't get to happen but as they pivoted and decided to move ahead in their relationship they gathered their closest family for a micro event that was perfection. Woven through out their day was their devotion to each other and all the things they love! The included references to their puppies and fishing on their paper products and they celebrated Cassidy's Daddy's birthday with a cupcake. It was so cute!
During the ceremony at Marty Leonard Chapel Patrick wiped the tears from Cassidy's face during their live streamed ceremony. I just melted! After an emotional wedding we celebrated with a gourmet meal be Elerbe Fine Foods at their family home. The most perfect evening! I am so excited for the full life that is ahead for these two!
The world may be crazy right now but nothing can stop the love of 2 people totally devoted to the future they have planned!
-Tracy