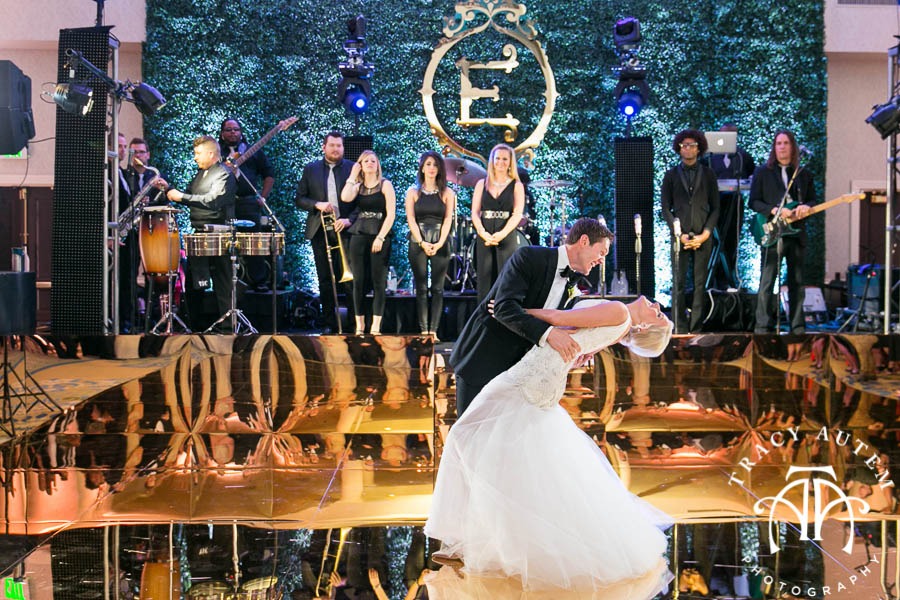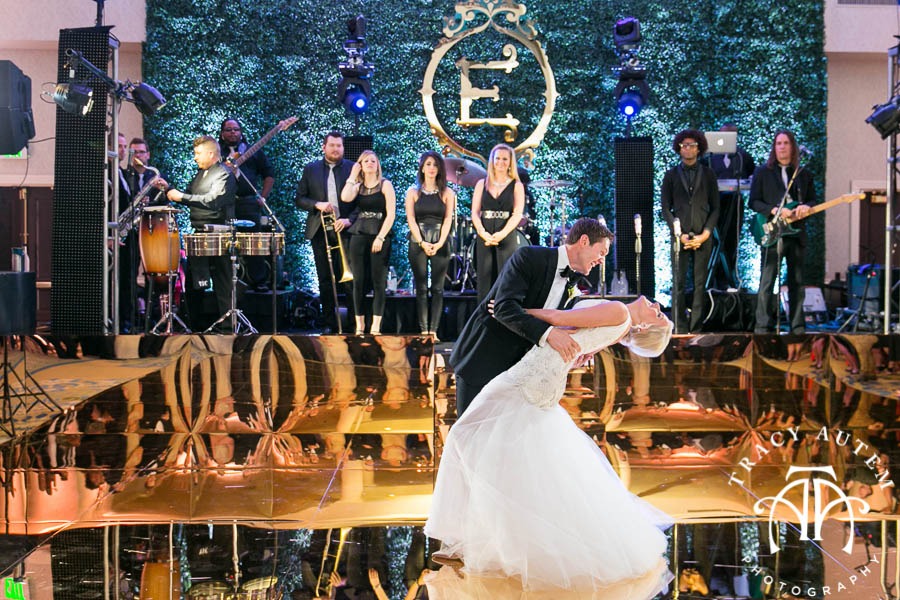 River Crest Country Club was just stunning for Allie & Kane's wedding.  This was my first wedding to photograph at the club and I just fell in love with the ballroom, the staff and the location.  It was the perfect place for this elegant and classic wedding reception.  Tami Winn created an amazing space complete with custom gold dance floors, hedge walls, custom signage and an outdoor space that was so welcoming.  A gospel choir entertained the guests during cocktail hour before Downtown Fever took the stage to welcome the bride and groom into their first dance.  All night these two were rarely apart and spent the evening chatting up friends and family or shaking it on the dance floor.  It was such a fun night – all their guests had a blast.  I have never seen so much spilt alcohol – a sure sign of a GOOD party!  As the night came to a close we said farewell and sent Allie & Kane off to Thailand for their honeymoon.
Congrats you two – it was really a pleasure being with you.  I could see the Love you have not only for each other but also for God.  I could see the Lord's hand in every working part of this day.  My favorite part of the entire day was when Allie's little sister asked me what my favorite wedding was.  I responded all of them – each for different reasons.  She wanted to know what my favorite part of this day was and it was a no brainer – God – I could see God in every part of this day.  It was so amazing!
Thank you Tami for pulling together this couple's dream day and for bringing us together as vendors!
Tami Winn Events – Planning, Design & Flowers
Lynn Films
River Crest Country Club
Creme de la Creme Cakes
Downtown Fever Band
Beyond – Lighting
DFW Dance Floors
Gold Dust Vintage Rentals
Bella Accento – Rentals
Silver West Transportation
Premier Transportation
Absolute Entertainment – Gospel Choir
Neiman Marcus – Brides Gown
Bliss Bridal – Bridesmaids Gowns
Angie Williams – Brides Hair & Makeup
Christy Clark – Bridesmaids Hair & Makeup
If you still haven't had enough you can view their slide show too!