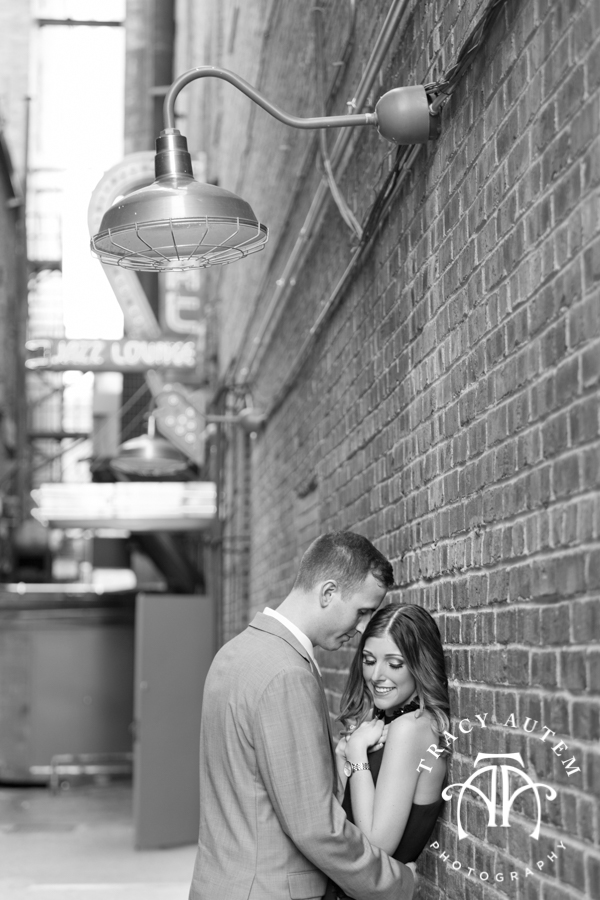 Morgan & Todd are the cutest!  They literally JUST got engaged this last weekend we followed up the proposal in Dallas with a session 2 days later!  I can't wait for their wedding later this year in Fort Worth so we used some of my favorite spots in Fort Worth for their engagement session like the Japanese Gardens, 7th street bridge and downtown near Sundance Square.
These two were brought together by mutual friends and have since started life with some big adventures.  Todd is in the military so Morgan has followed him to an out of state assignment and is ready to be a military wife.  I know their life will be full of fun and lots of love and laughter.  They started planning their wedding pre-engagement during Todd's last deployment.  It's hard to actually propose while living countries apart so when he returned he proposed.  It may not be the traditional order of things but as a Air Force brat myself I totally understand having to do everything on the governments time.  What is obvious is how happy they are together.  I had a great time getting to know Todd, talking video games, military life and his travels and finding out about the things they love to do together.  I am inspired to sign up for Hello Fresh after photographing these guys – sounds like they have lots of good meals and laughter at home together thanks to this meal service!
I will see you two in the Fall for the wedding!
-Tracy