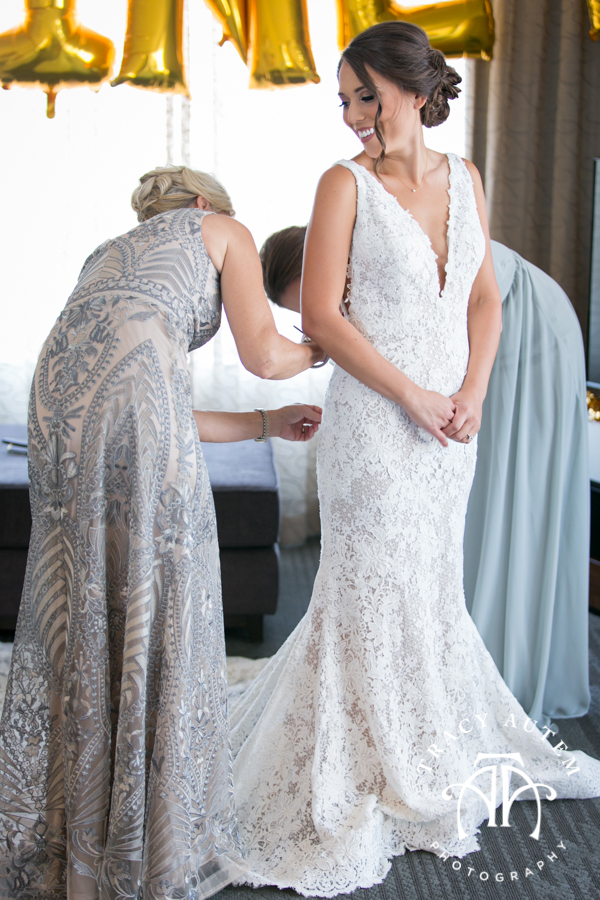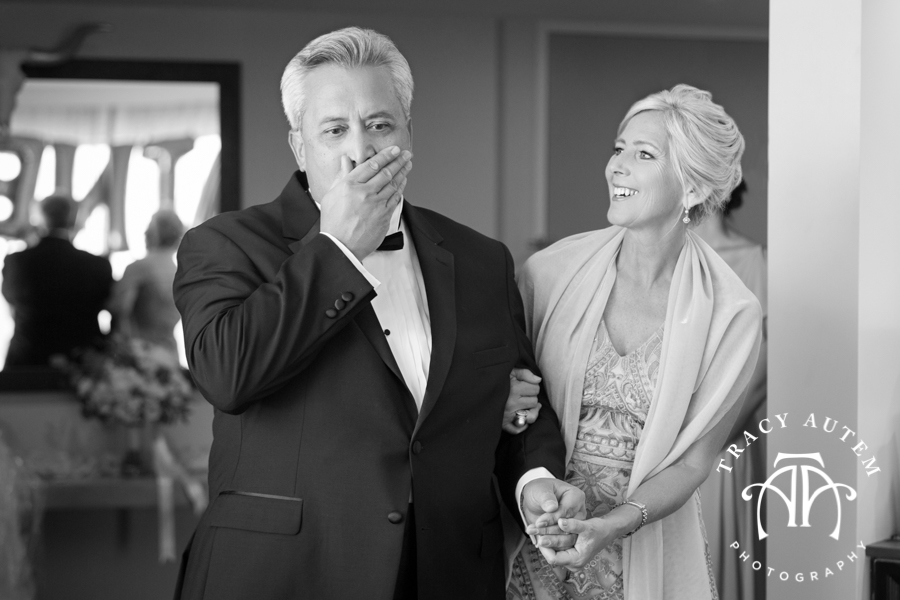 Bethany & Tyler are married and this day was so full of emotion, happy moments and lots of partying that I had to split all the awesomeness up into 4 blogs!  Today we are taking a look at Bethany and Tyler preparing for their wedding at the Renaissance Worthington Hotel in downtown Fort Worth.
Bethany dressed in her suite surrounded by her friends and Mom.  Her gorgeous  lace gown by Pronovias with a plunging neckline was elegant and sensual and she looked stunning!  Her updo emphasized the dress' lines and her back.  Bethany wore earrings from the Kendra Scott bridal collection and an heirloom bracelet – we all got a little emotional as Mom placed it on her wrist.  My favorite thing was her reveal with Dad – he entered the room with eyes closed and when told to open them the photo above was the result.  I loved how Mom was looking at her hubby to see the reaction he would have to their gorgeous daughter.  It was super sweet and hugs were quick to follow!
Tyler and his boys had FUN while the got ready (that is kind of his thing!)  He is really a sweet and loving guy who embraces laughter, silliness and allot of dancing.  So his preparation time was full of silly selfies, shots and a side of dancing.
Sarabeth Events
Thompson Pictures – Video
Pronovias Flag Ship Store – Brides' Gown
Kiss & Makeup
Renaissance Worthington Hotel – Preperation location
Jenny Yoo – Bridesmaids Dresses
The Black Tux
Men's Warehouse