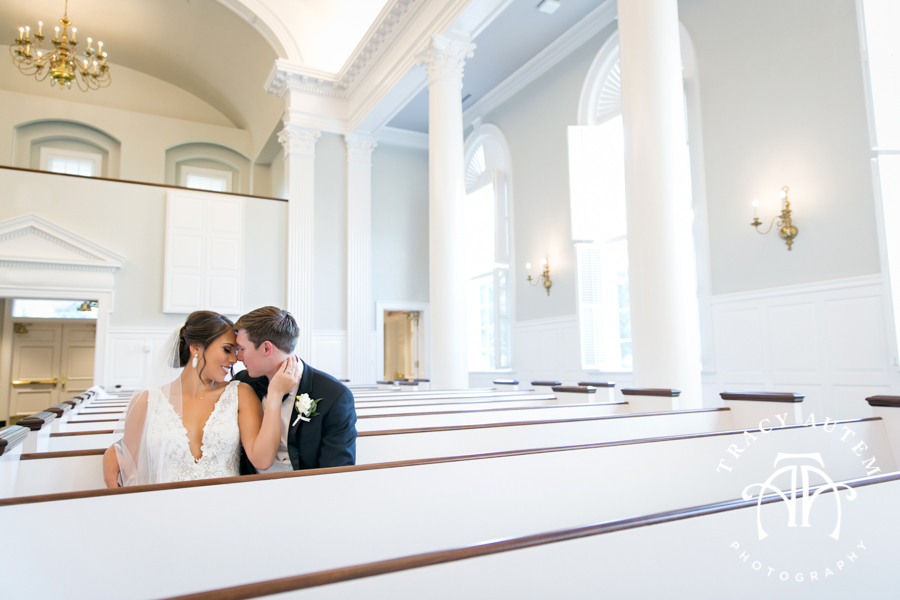 Hey!  Look at this beautifully remodeled and fresh new look at Robert Carr Chapel!  The iconic church on the campus of Texas Christian University just finished a long renovation earlier this month and I was SO excited to see it finished.  I love the updated color palette, new floors, expanded altar and all the amazing amenities they have added.  Can't wait for all  my upcoming weddings here!
Okay, enough about the new look at Robert Carr – back to Bethany & Tyler!  Before walking down the aisle Bethany's friends laid hands on her and prayed over her, the wedding and her life ahead as a Mrs.  It was so sweet!  During the ceremony these two were all smiles and I can't blame them – I was too!  Their pastor was hilarious – he gave a challenging word of inspiration.  Pushing them to seek after a marriage that was full, overflowing and rich in all things – like a big gulp!  Yes, a big gulp, and he had the cup to drive the point home as a prop!  After saying I do, embracing the idea of a marriage that is MORE they kissed and it was done!  They were married!
Robert Carr isn't just gorgeous inside, it is outside as well and we took some beautiful photos of these two on the steps and around the chapel.
Bethany & Tyler's wedding vendor team:
Sarabeth Events
A Stylish Soiree – Flowers
Thompson Pictures – Video
Paper Planet
Pronovias Flag Ship Store – Brides' Gown
Kiss & Makeup
Robert Carr Chapel at TCU
Jenny Yoo – Bridesmaids Dresses
The Black Tux
Men's Warehouse