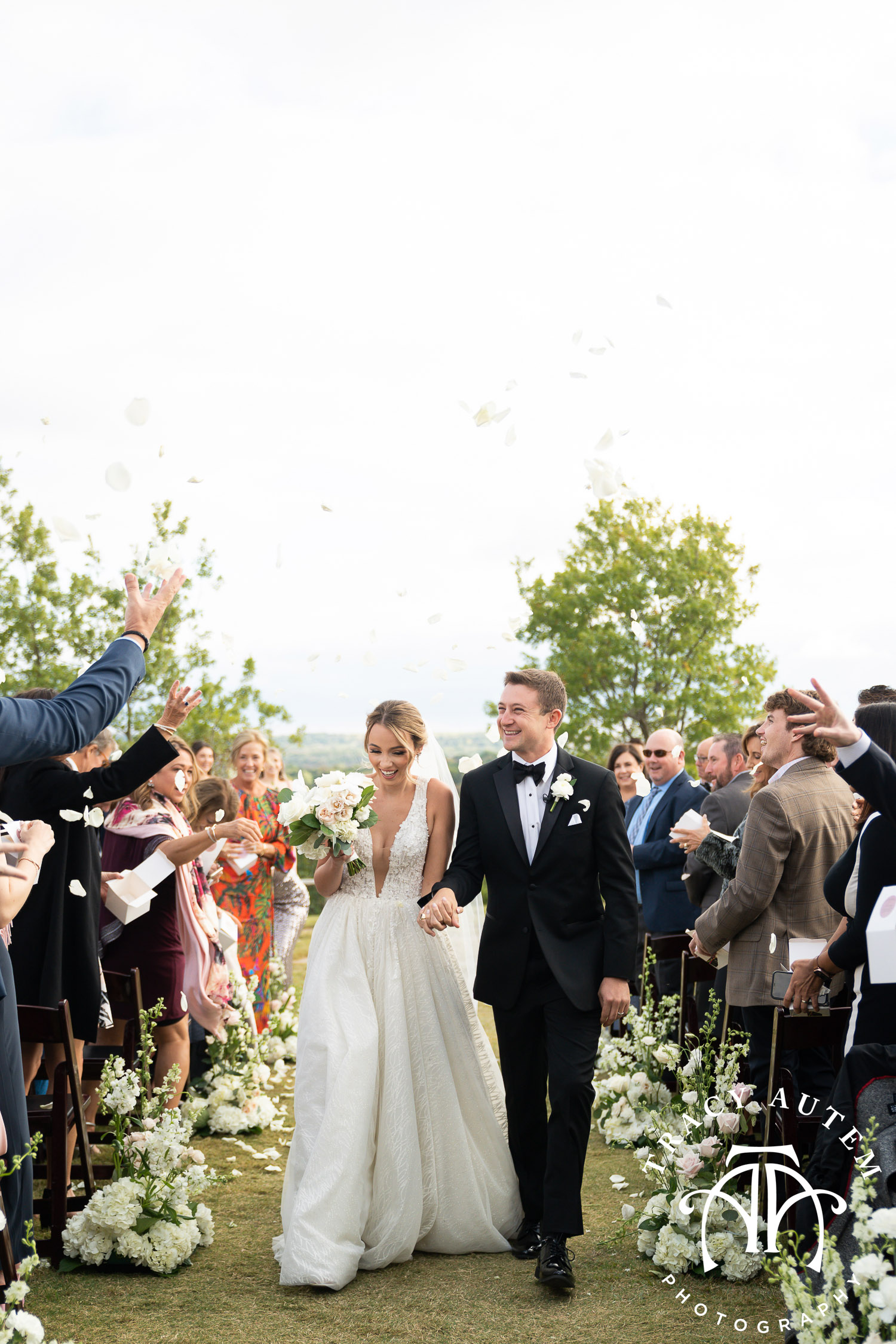 Sammantha & Robbie
Benefits of an outdoor CEREMONY
Dove Ridge Vineyard
Although I find myself indoors in gorgeous churches or ballrooms more often than not, there are benefits to outdoor ceremonies. Now, I am not saying to ditch your traditions or alter in any way from your wants and desires, your day should be exactly as you want it. I can make beautiful photographs in every environment due to my experience, planning and bag of professional gear. But, if you are considering an outdoor ceremony here are some of my favorite things about them:
Nothing beats natural light and an outdoor or clear tented ceremony will provide you with just that. There is beauty in even imperfect natural light that might cause shadows or interesting lighting. And if the sun doesn't happen to show up a muted cloud filled day provides a softer light that is dreamy. During Samantha & Bobby's wedding they got all the forms of light, from overcast to bright and sunny and it created dimension in their final gallery.
We can capture all the angles. Now, this doesn't mean that I will block anyones view or make a scene. What it allows is for me to quietly move freely to get interesting vantage points like in the wedding below. During Samantha & Robbie's wedding at Dove Ridge I was able to stand behind the groom as the bride entered capturing both his shoulder and the Bride and Father of the Bride's face. I used branches to frame their faces, caught sweet moments with the Mother of the Bride and Grandmother of the bride and then circled to the back to get the most beautiful recessional photos. Outdoors always allows for creativity with no restrictions from walls or rule books.
Wedding Vendor Partners:
Planner: Allora and Ivy
Venue: Dove Ridge Vineyard
Makeup/Hair: Brite Beauty
Justines Florals
Reception Band: Party Machine Band
Ceremony/Cocktail Hour DJ: Complete Sound DFW
Creme de la Creme Cake Company
Cinema: Reverent Wedding Films
Rentals:
Bella Acento
&
Grand Events TX
Specialty Linens:
Fabulous Events
Stationery: Alli Mcfadden
Wedding Gown:
Mistrelli
from
Blushing Bride Boutique
Rings: Joe Escobar Diamonds