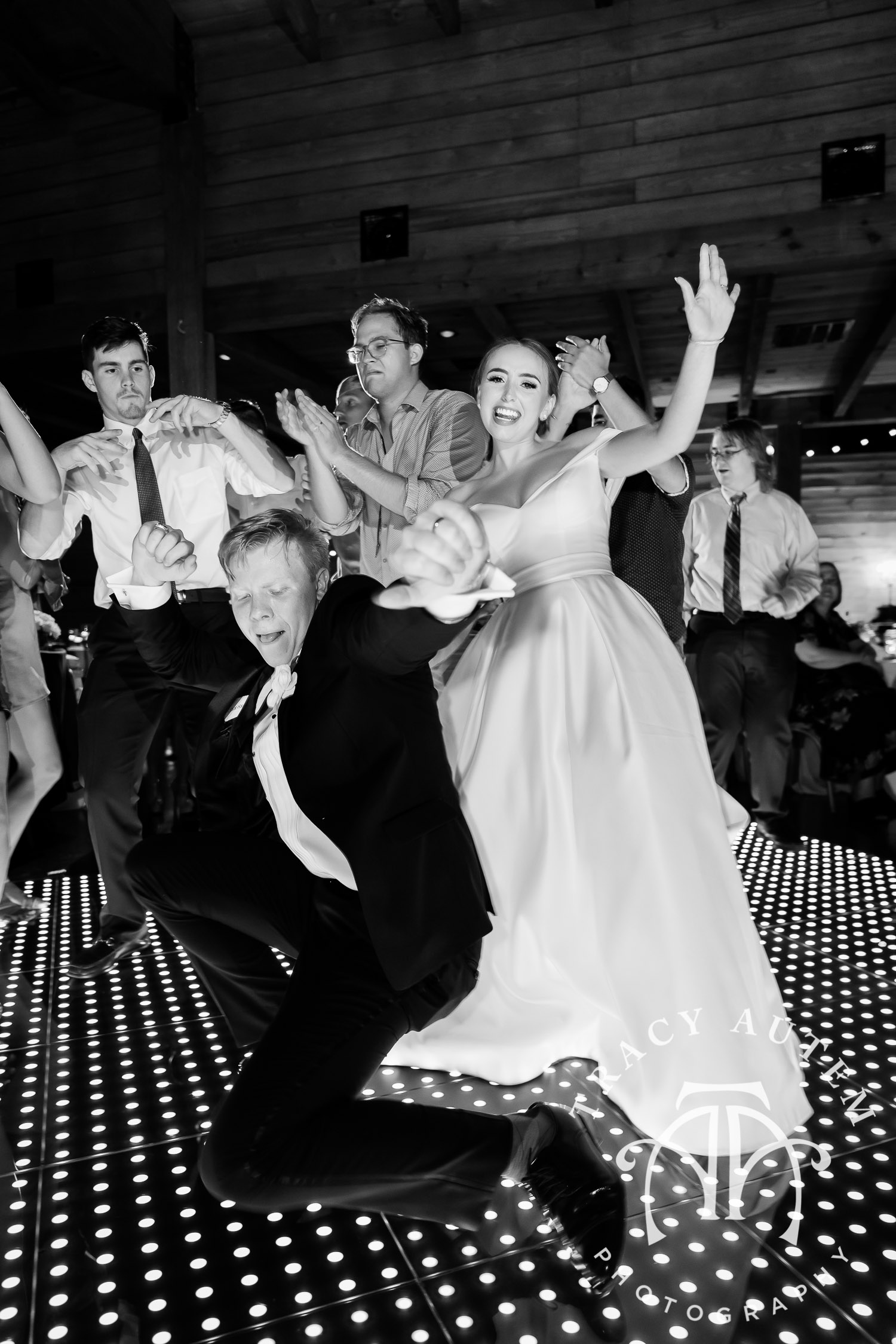 After the I do is the PARTY!
But first - portraits! The portrait part of the day doesn't take up much time but its when we capture all your family photos and the romance of your relationship. For Allyson & Austin's portraits we utilized the outdoor ceremony space at classic oaks. The light there is beautiful as it nears sunset. I loved the look of the black bridesmaids attire and the men's tuxes - completely timeless!
Allyson's orchid bouquet was a special element of the wedding day - her Mother had orchids in her own wedding bouquet. Bringing meaning into your choices at the wedding makes those elements even better.
Once the party got started it didn't stop! Their LED Dance floor was a fun element that kept the focus on the party! Allyson & Austin spent most of their night on the dance floor and ended the evening with a confetti pop and private last dance.