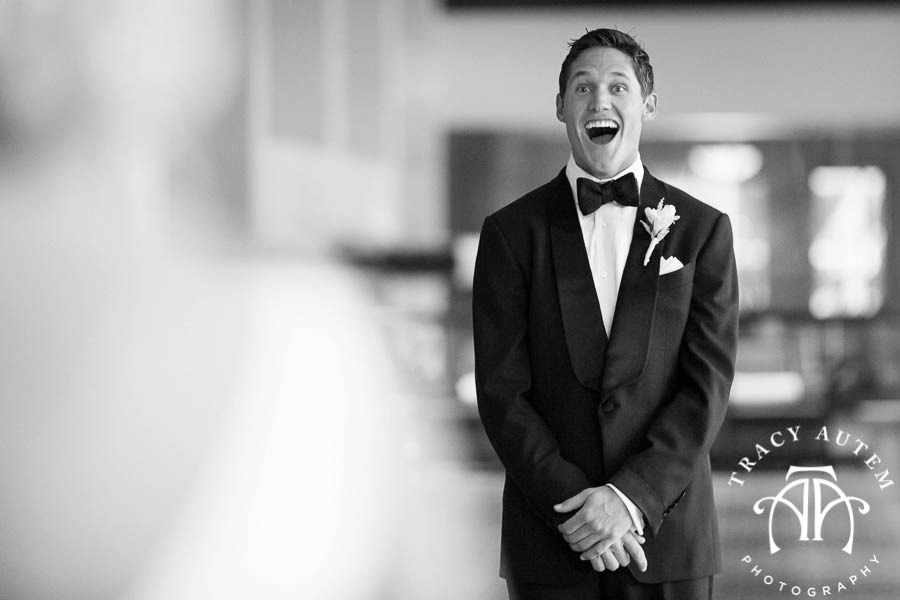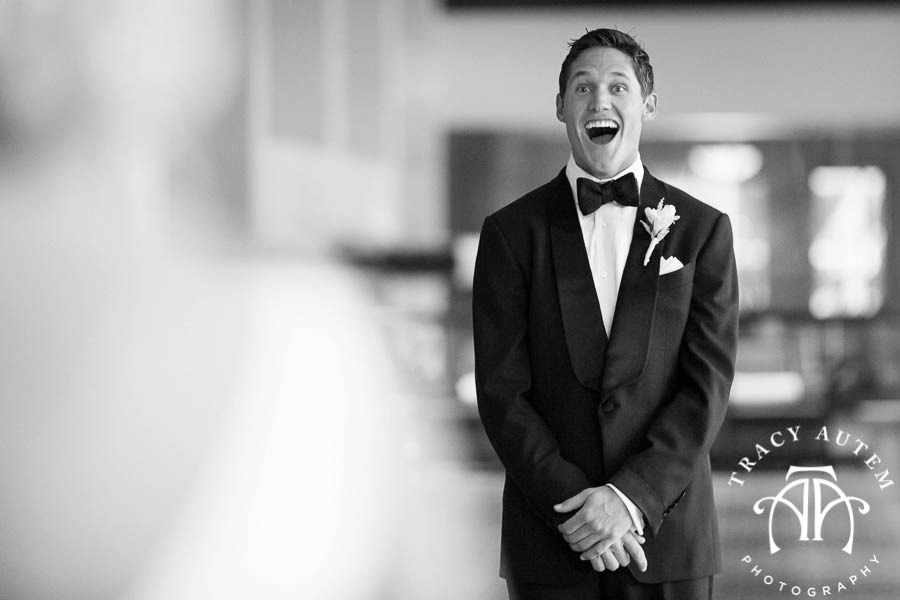 I think that this reaction is exactly what pretty much every girl hopes for.  Kane was SO ready to see Allie, and she was ready to.  Just before I had him turn around she was getting teary eyed with anticipation.  He was bouncing with excitement.  Hands down my favorite part of my job – the gut reaction of seeing his bride!  This one amazing part of this day is just the icing on the cake as the entire day pretty much rocked.  I don't think there was a single thing that wasn't perfect!
Before the big reveal Allie & Kane prepared for their day in their suites at the Renaissance Worthington Hotel in downtown Fort Worth.  Allie and her bridesmaids played on the balcony, got all prettied up by the hair and makeup team and had us all laughing.  Kane and his gentlemen cut up and had fun together and he even tried on his spurs that were a gift at the rehearsal dinner the night before.
Check back tomorrow for more!  This one was a long 12 hour day with so many photo ops so it will be several posts.  🙂  Lots of photo goodness!
Thanks to the vendor team for making the day so beautiful:
Tami Winn Events
Lynn Films
Neiman Marcus – Brides Gown
Bliss Bridal – Bridesmaids Gowns
Angie Williams – Brides Hair & Makeup
Christy Clark – Bridesmaids Hair & Makeup
Worthington Renaissance – Hotel