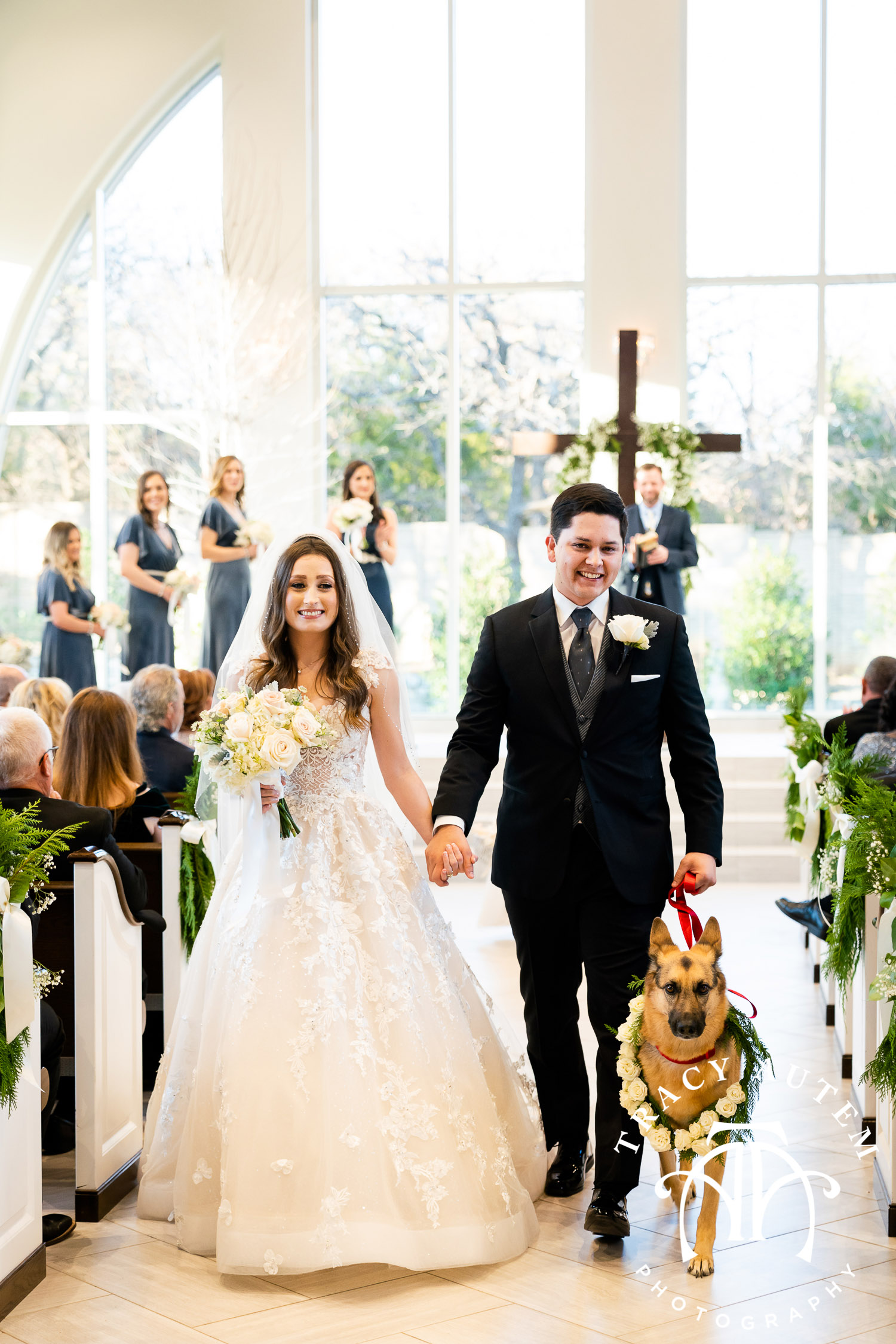 Carrie & Kyle
Invite your Best Friend to your Wedding, Your Dog!
Puppies at weddings
While planning your wedding and working on that guest list there is one best friend that often gets left out, your dog! Your fur baby may not be welcome at the venue or maybe you are worried about their behavior but there are ways to incorporate you puppy into the wedding day.

First, check with your venues! If you want your doggo to be with you it is important to clear it with the venues. If you get a yes then it's time to decide what role they will play and assign a trusted friend as caretaker. For this wedding the couple got the go ahead to have their little guy in the ceremony & chapel space but not the reception area. He hung out for getting ready and walked the processional and recessional during the ceremony. It was so sweet!

If your venues are unable to accommodate your furry friend then it is time to get creative. Chat with your wedding planner and photographer about why this is important to you so we can start brainstorming ideas. One of the easiest solutions is an offsite meet up. Can a friend bring your dog to a nearby park or city street for a quick stroll, some pets and photo ops? We can always find a time to slip in a 5 minute puppy shoot.

If none of these options work you can opt to include the likeness of your puppies into your wedding day. From unique signage, napkins and realistic cakes we have seen our clients dogs pop up everywhere. All your friends know how obsessed you are with your puppy so no one will be surprised and everyone will love it!