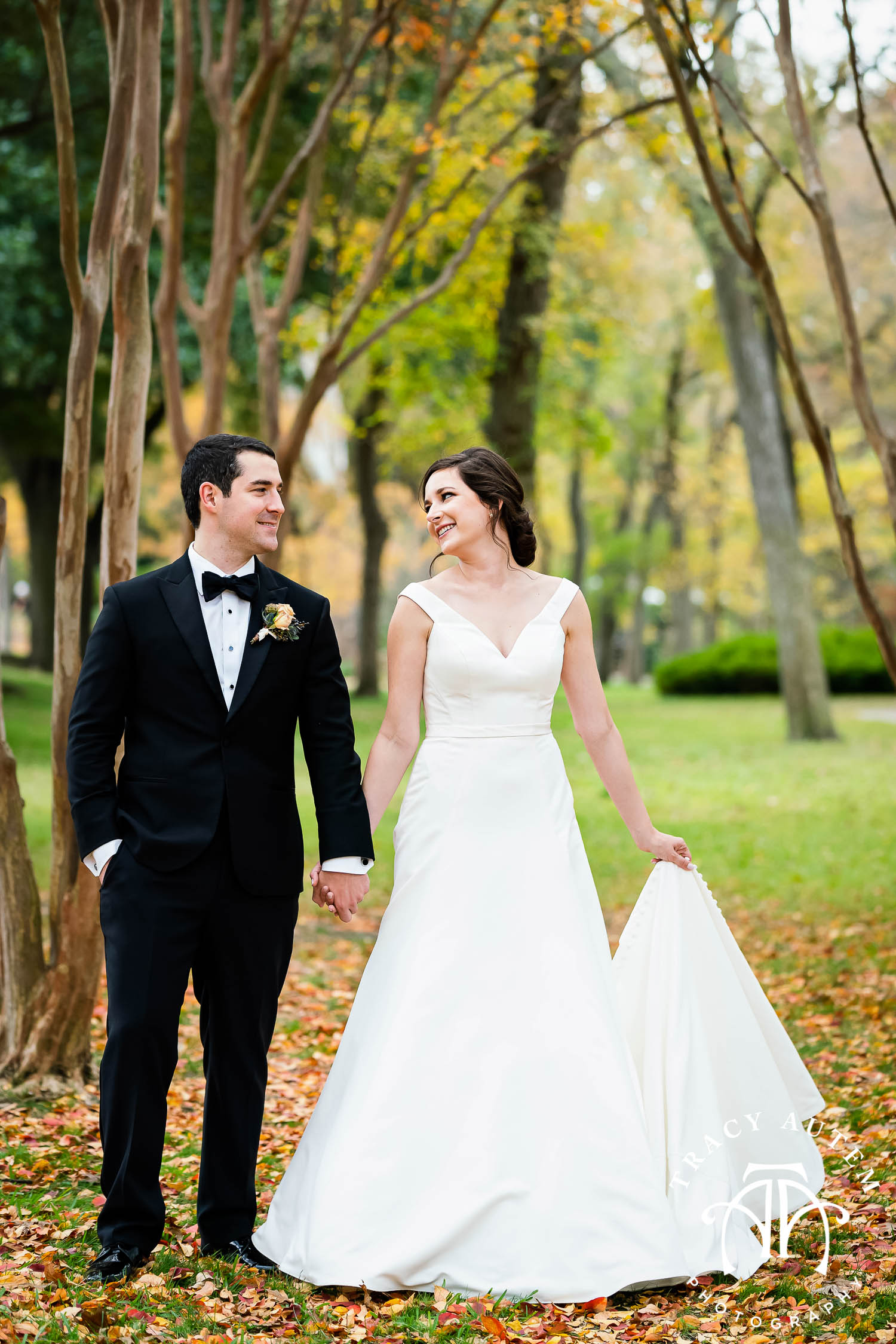 Victoria & Ryan had a break between their ceremony and reception - this is a really common occurrence at Catholic Weddings. When this occurs we push any pre-cermony portraits to after the ceremony but also take some extra time for wedding party and couple photos. After finishing up at the church we headed to Highland Park where we took some images of Victoria & Ryan in the fall leaves and beautiful scenery. It was so lovely to leisurely capture their love and relationship before heading off to party! This break also allows the couple to get a first glance of their reception space and time to relax and eat before their big entrance!
During the reception I was incredibly impressed with the respect and care everyone took to keep people save amid a pandemic. Victoria & Ryan set a tone of love by asking all to keep a mask on while away from their table and you can see from the images that they had a killer party - masked! They only removed them for key moments like the first dance or toasts. It was so beautiful to see how people can choose to safely celebrate.
Thanks so much for allowing me to be part of your day. Your day showed how to celebrate in style and safety in 2020!