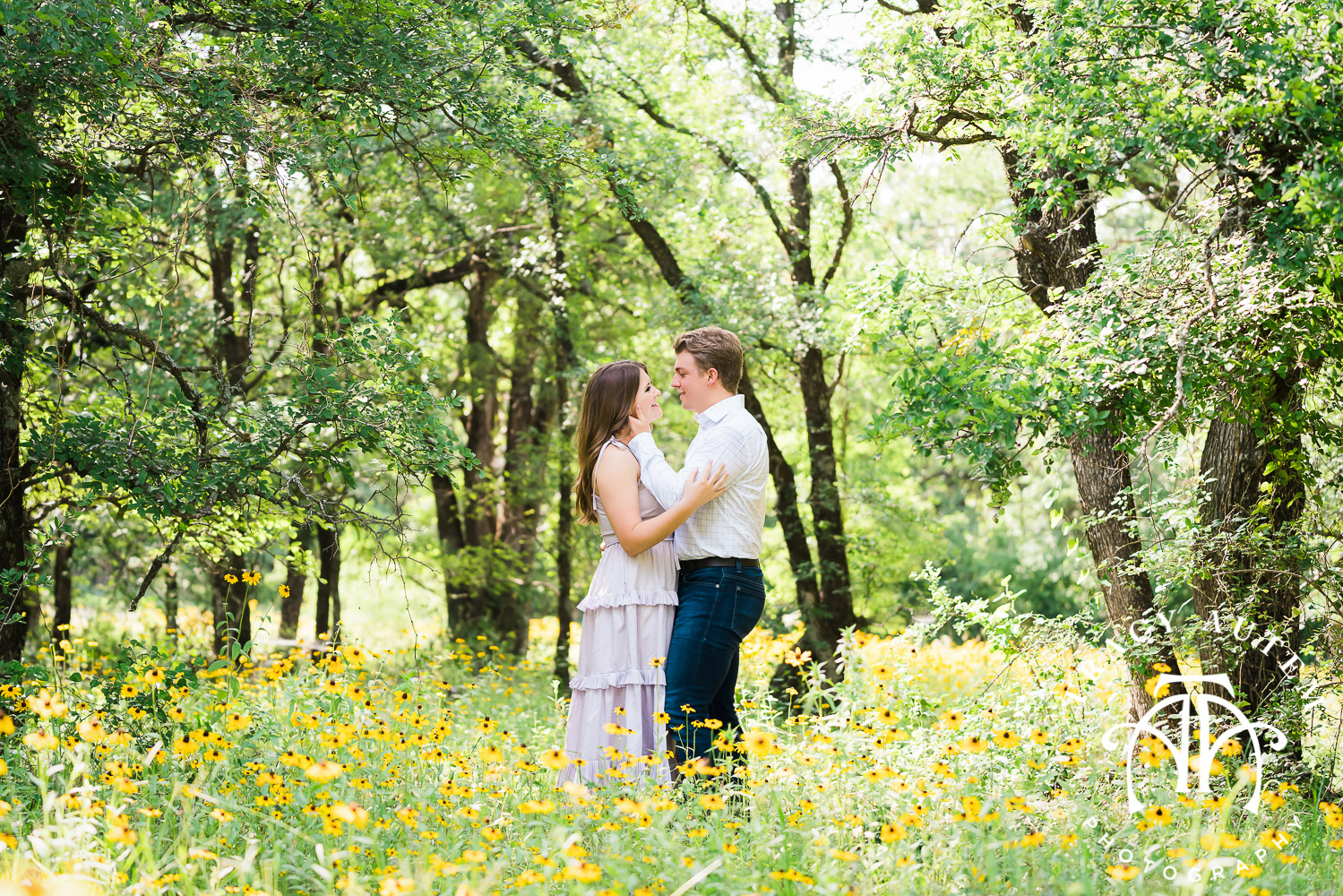 This session was worth the wait! Due to all the rain in May we rescheduled 4 times!! When we finally met up at Chandor Gardens in Weatherford, Texas it may have been hot but it was dry!
Sophie & Braden are an awesome couple and I loved getting to know them both....finally! They have known each other for a long time so when they connected and began their relationship they were pretty committed. It's so sweet that their families know each other and it creates such closeness around them. During their session both the families were hanging out at Braden's family ranch while we took photos - they are truly joining their families!
Sophie looked beautiful in her long pink dress and makeup by Maitee Miles. It was the perfect pop of color amidst the greens of the garden.
At the family ranch we explored and found little spots to shoot. It's so fun and challenging to shoot at a new location. Often clients don't see what I see - that fence you have driven by every day or the field near your house might be the most beautiful vignettes! That was definitely the case and we ended the session on the dock where Braden proposed to Sophie last year. The ranch will always hold a special place in their story and now they have photos to help them remember and retell their beginning.
Can't wait for the wedding!! It's gong to be beautiful, emotional and perfect with Tami Winn Events at the helm!
-Tracy