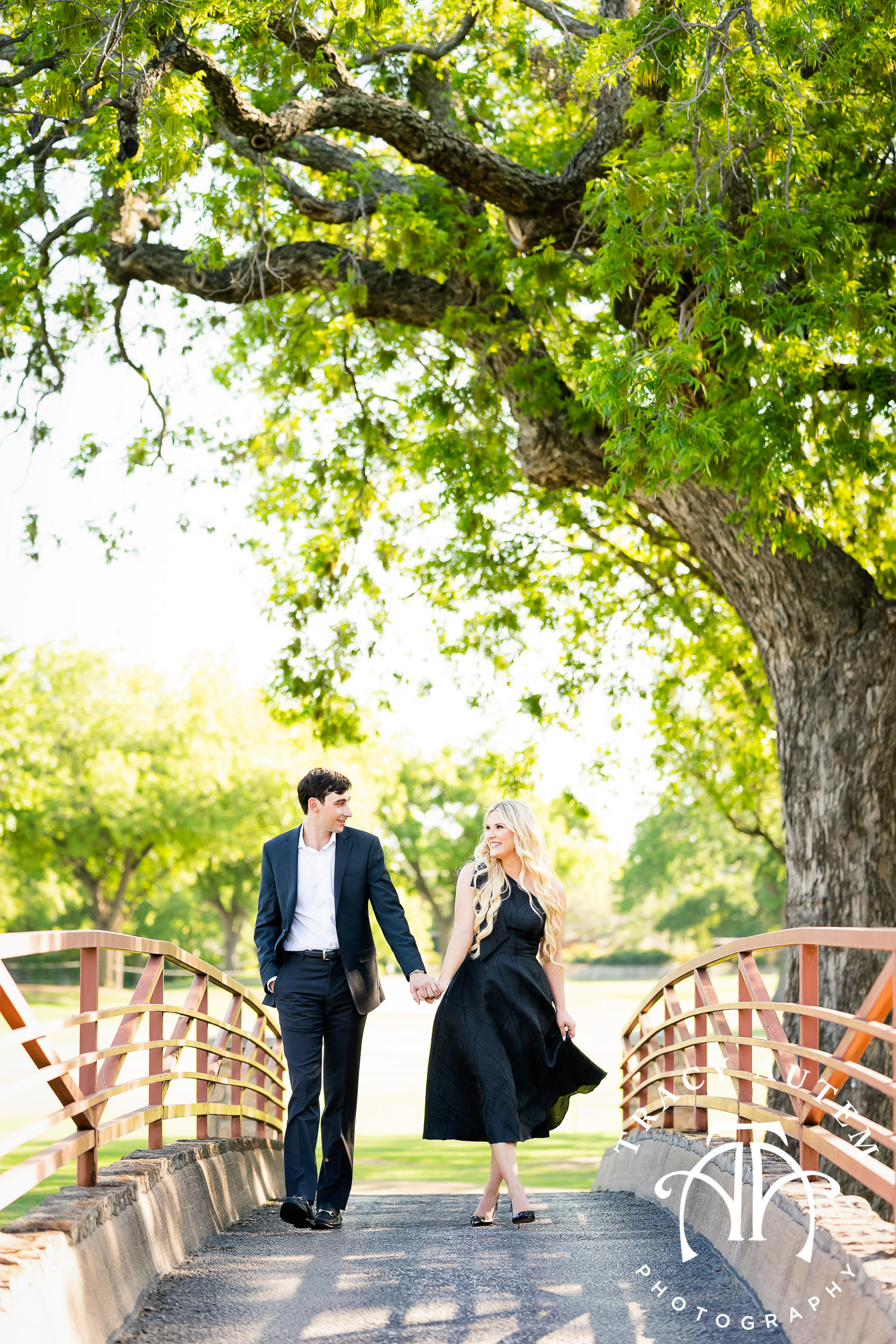 Regan & Jonathan have known each other since middle school and been friends over all those years. As they became adults and went off to college they continued to keep in touch and be connected. Then Jonathan asked Regan to dinner at Colonial Country Club and that night it was different. It was more than dinner - it was a date! These two already had such a solid foundation that when they started dating they both knew it was serious from day one. Now we are taking engagement photos and they are planning a wedding while Regan is still working hard to finish her law degree.
We had a fabulous time trekking around the Botanic Gardens of Fort Worth before some evening photos on the golf course. Watching Regan & Jonathan together gave me all the good feels. They just enjoy being together and have a playful relationship.
Congrats your engagement and all that is ahead!
-Tracy