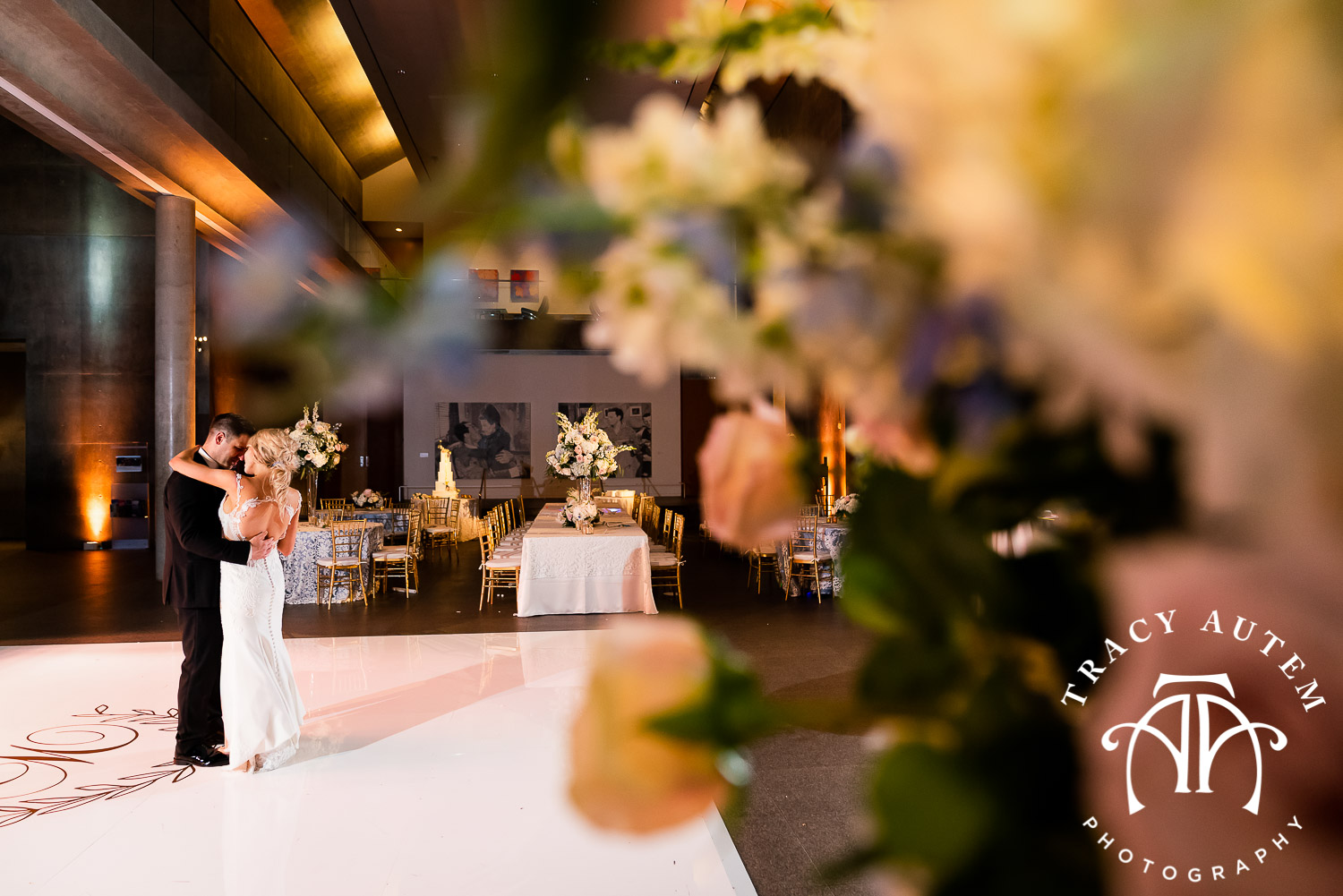 Liz and Michael had a stunning wedding reception at The Modern Art Museum in Fort Worth. Their palette in dusty blues with ivories and pale pinks looked beautiful against the modern and clean grey structure of the museum.
They have waited for a bit for this day and it all started with the proposal! I love how Michael surprised Liz - here is their proposal story in her words:
"We were in Barbados and Michael had planned candlelight dinner on the beach 10 months before! Michael told me that the dinner included a photographer to take pictures on the beach and before dinner the photographer was taking a few pictures and kept having Michael stand there and would tell me separately something to do so the picture would turn out candid so on the last picture the photographer had me turn around and close my eyes so he could tell Michael to do something and when I turned around he was on one knee!!!"
They are so sweet and this night was FULL of fun! Congrats and I know your life ahead will be full of more adventures and joy!