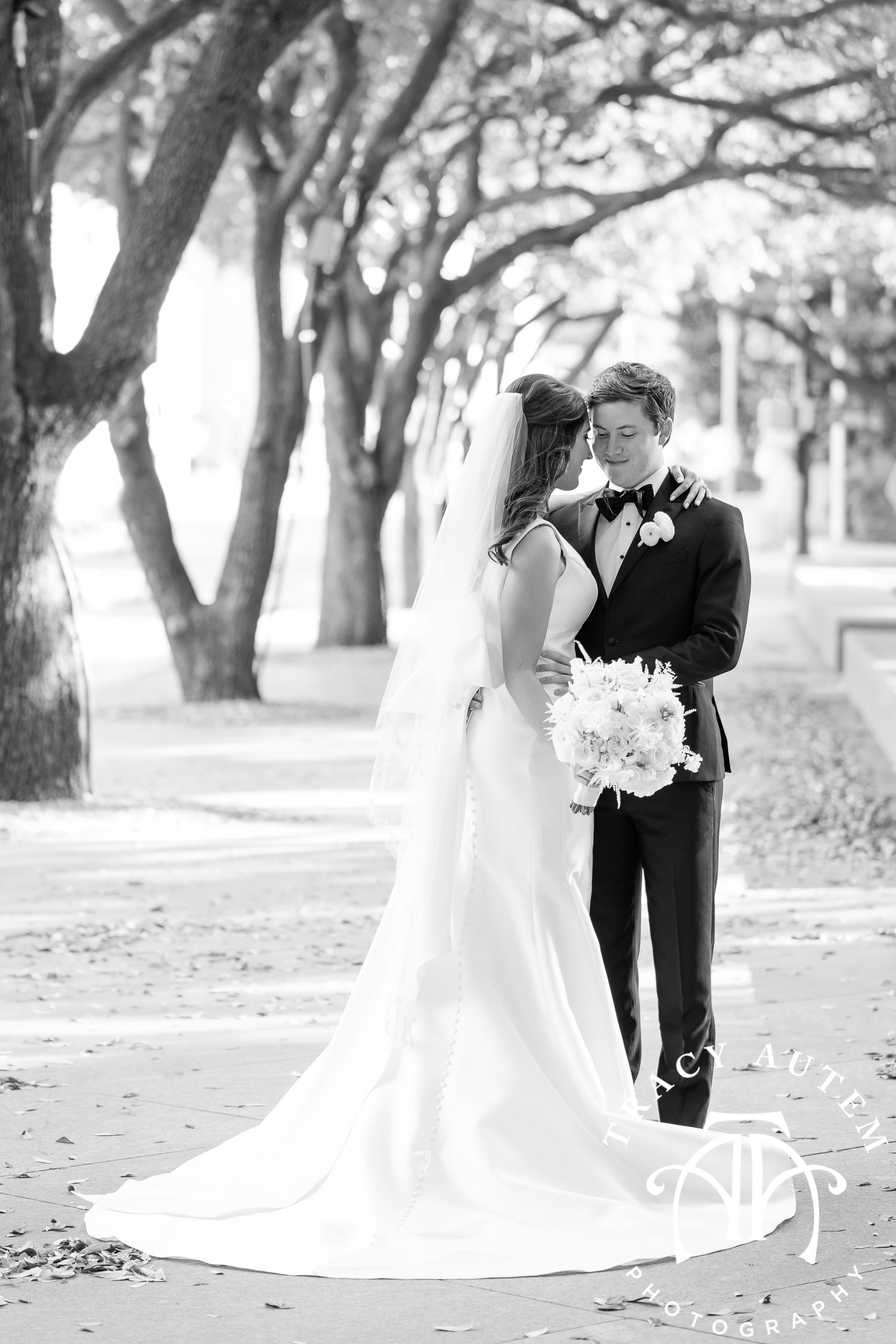 We could not have asked for a prettier spring day for Jordan & Seth. We had a chance to sneak outside for some romantic portraits and I just loved my time with these two. My job is the best!
During the reception we had a ton of fun! I loved hearing Jordan's Dad talk about his sweet daughter and the man she was bringing into their family. Tears were definitely in abundance! Packed dance floors and surprise cameo's by TCU's Super Frog made the night unforgettable. Their fraternity and sorority families made sure they felt loved and we all had the best time. As we sent them off towards their honeymoon the 12th floor of The Fort Worth Club was filled with rose petals and final kisses!
Thanks for allowing me to be part of your wedding! It was amazing and is seriously doing my heart well as I have worked on your images these past few weeks. Congrats Jordan & Seth!