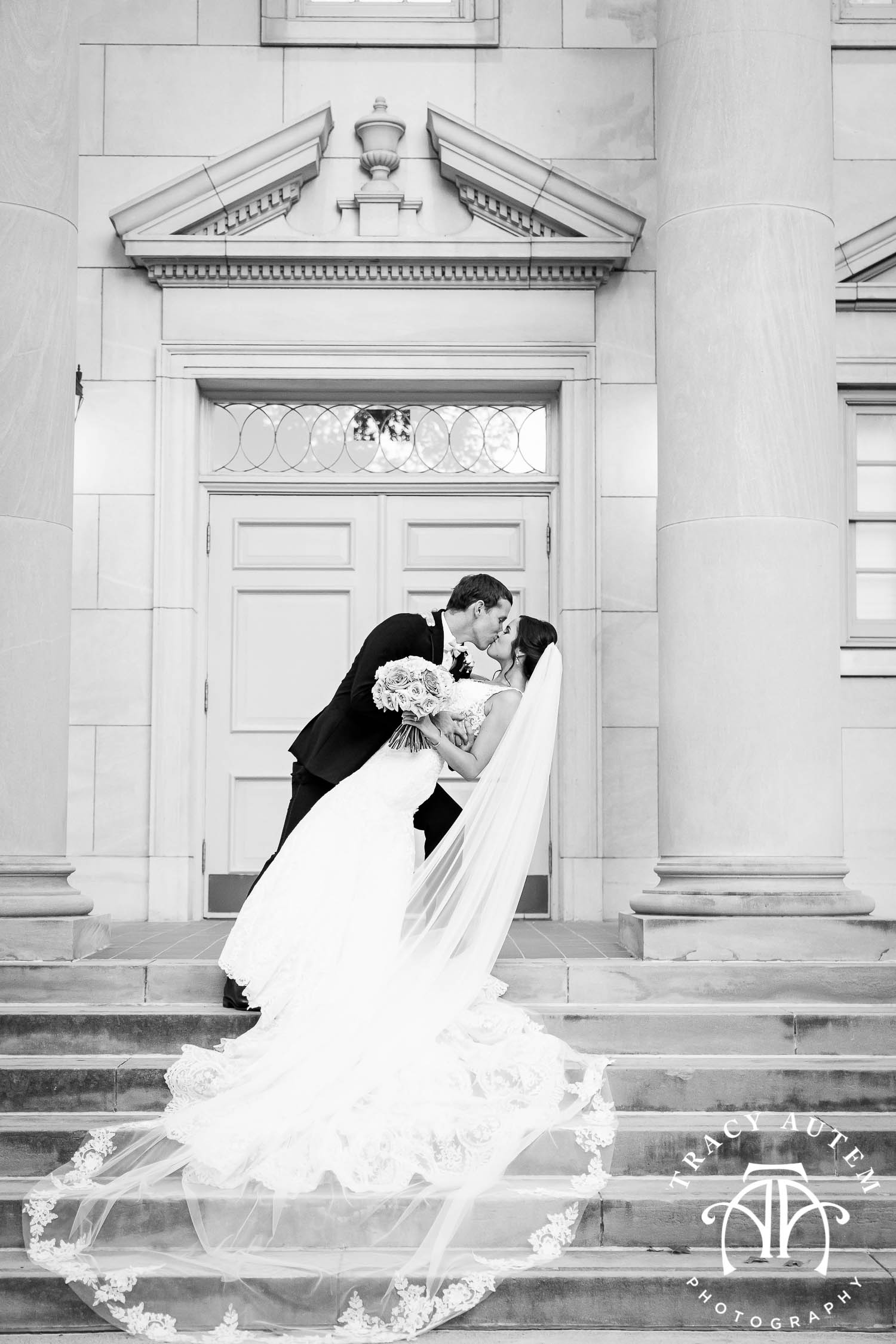 Jennifer & Drew had a stunning celebration at The Fort Worth club. These two love to adventure and have even lived abroad together. The wove in this passion into their wedding day with adorable luggage tag place cards and table names for all the places they have spent time.
Drew proposed to Jennifer while they were living in Australia. Both of their families had traveled to visit them for New Years Eve and that is when Drew made the magic happen, here is their story in Jen's own words:
"That night we gathered our 6 family members and headed to the harbor area to board our boat. As we arrived it began to pour down rain! What a bummer we thought as we had booked a table on the top deck that was not covered! Though we started to get worried it would rain for the fireworks we made the most of it! The boat gave us ponchos and the bar opened up, so all was good! As the night went on it stopped raining which we were thankful for! We began to prepare for the first round of fireworks that were to start at 9pm. I quickly headed up stairs to get my spot for an optimal view of the fireworks. I was then approached by Drew and his sister in-law, Megan. Megan said, "Jennifer it is not raining any more take your poncho off!" Not knowing what was to come, I said, " No, it's kind of cold and it may rain again!" Megan then said if I give you a glass of champagne will you take off your poncho?" I of course obliged! Drew then grabbed my hand and said, "hey lets go this way." I quickly stated, "But Drew I have been standing here for a long time to get this spot I don't want to lose it!" He turned to me and said "just trust me". So I followed him to the front of the boat where there was a rope blocking off the front section. We went behind the rope and the fireworks began. Before I could do anything I turned and saw Drew down on one knee. I of course blacked out and cannot remember much except for when I looked down I noticed the ring box was upside down! Which on a side note is a detail that I found really funny and cute. I said Yes and we took in our first moments as finances with a backdrop of fireworks in the middle of the Sydney Harbor! It was such a magical night and we were so excited to then get to celebrate with our family for the rest of the night!"
So romantic! Their wedding was just as magical and so fun to celebrate with them and their friends and family. Congrats Jennifer & Drew and I can't wait to see all the adventures in your future as you follow each other through life!