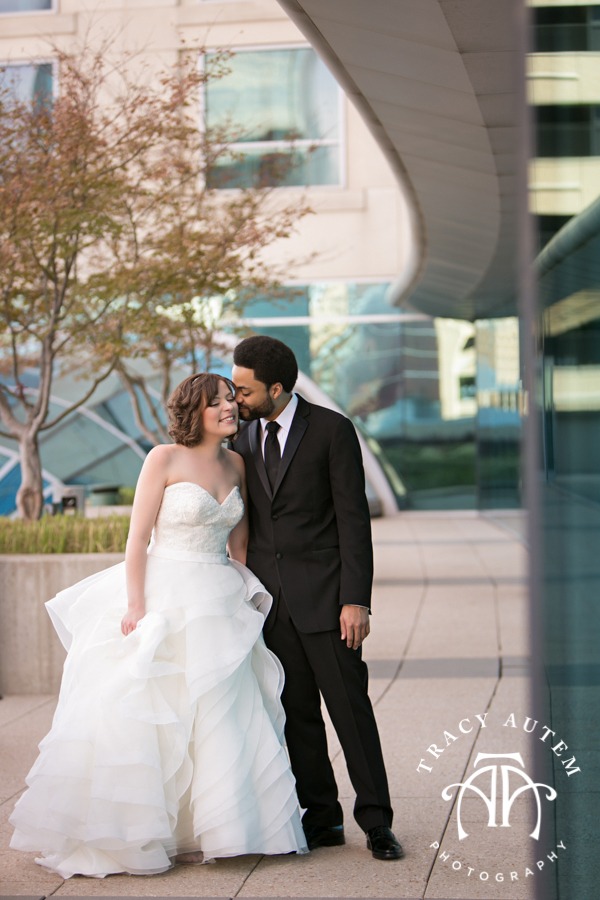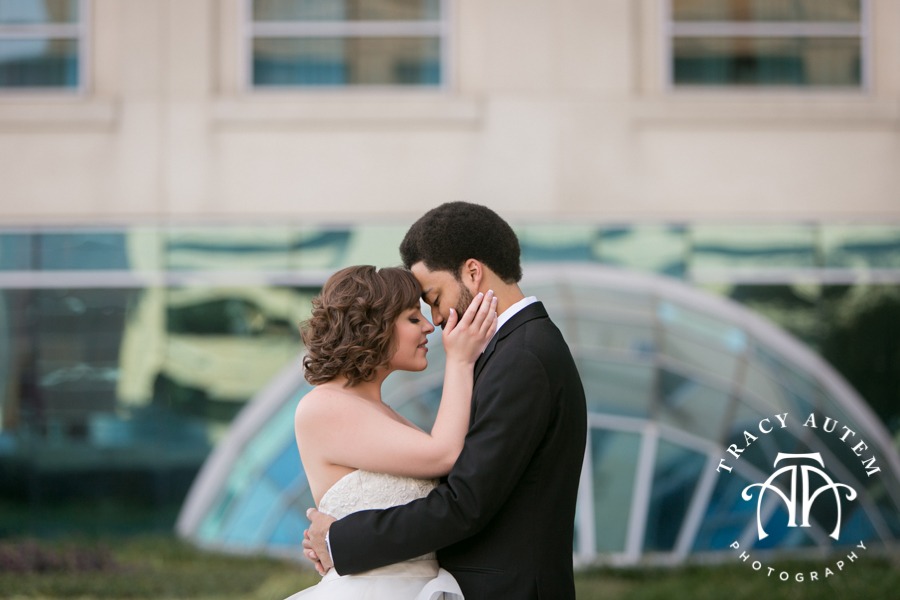 Where do I even begin?  This couple is just the sweetest most silly in the perfect ways kind of in love that makes my life better.  The way they look at each other, how they melt into each others arms and their willingness to enjoy life and laugh is refreshing and inspiring.  Emilie & Jeff met in High School, kept in touch, and eventually fell hard in love as you can see by these photos.
The couple and their families and friends prepared for the wedding at The Omni Fort Worth Hotel.  Emilee was full of nervous energy and laughter as she awaited seeing her prince.  She is close to her Mom and sister and I loved the connection they had to each other as they helped her dress in her textured gown.  Jeff looked so good and SO ready to see Emilee as he awaited my direction to turn around.  When he turned his jaw dropped and rightly so – Emilee was stunning!  These two laughter, embraced and checked each other out as they chatted about the day.  It was such a heartfelt first look and after we had the parents join us for a gift and one of my favorite moments of the day – Jeff's Mom & Step Dad seeing Emilee for the first time.  Dad gave a big OK and Mom was just speechless – I love watching families become one that so deeply care for the person their child is marrying.  It sure makes it extra special.
Thanks to our vendor partners!
Tami Winn Events – Planning, Design & Floral
Angie Williams – Hair and Makeup
Bliss Bridal Salon – Brides Gown
Mister Tuxedo
The Bridesmaid Boutique