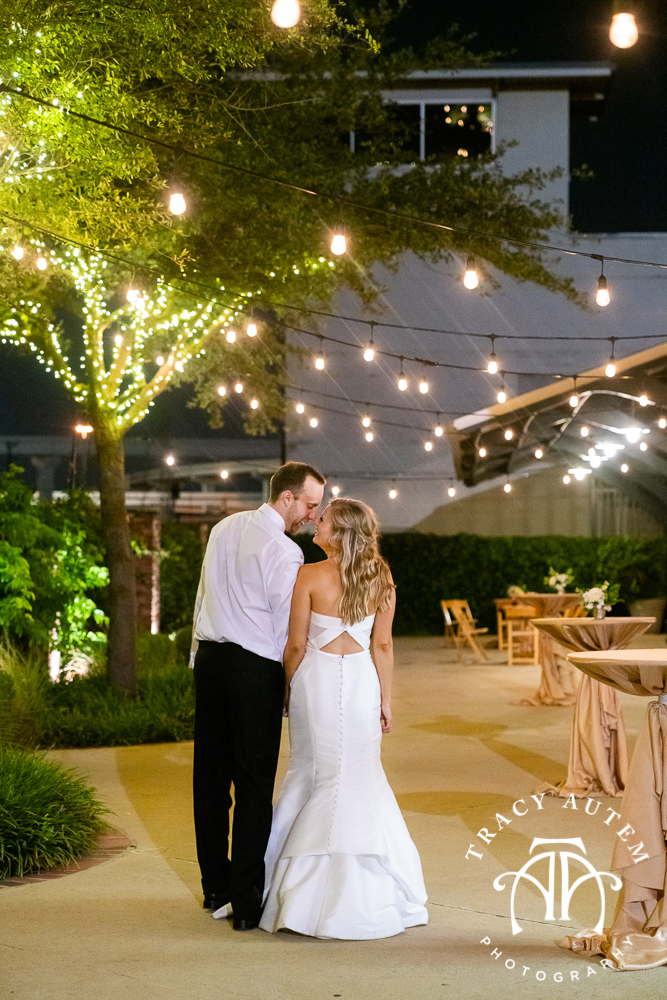 This wedding reception at the Ashton Depot in Fort Worth was so fun! The world has been a little topsy turvy the last few months but what I am finding is that when you gather a group of family and friends it's not so upside down anymore. This night was filled with laughter and fun!
During the reception we headed outside in the dark for a few fun night portraits! The depot has a unique view of downtown and fabulous architecture that leads to some fun creative options.
Thanks Devon and Nick for trusting me with your day and letting me be part of your story. Plan whatever may not have been the original plan but this day was amazing in every way! Congrats!