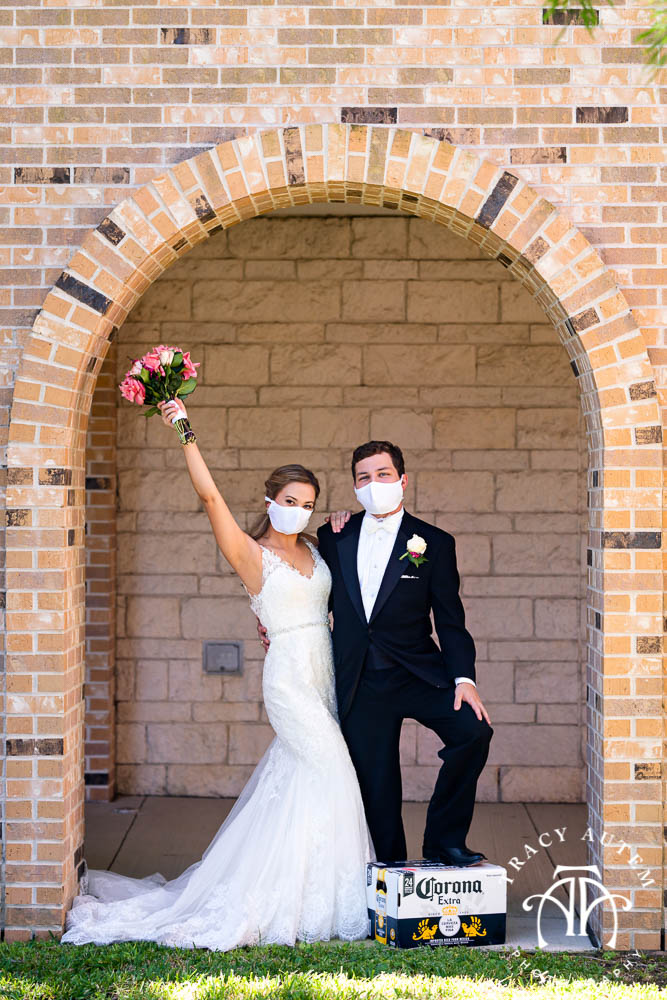 Darby & Justin met in College Station and have waited several years to get married. When the coronavirus pandemic impacted their wedding day this couple handled it with such grace. We moved their ceremony up one day and to Justin's family church while postponing the reception to later this Fall. I am so glad they moved forward with this intimate and special wedding day as it was truly beautiful.
Darby prepared for her wedding at their new apartment in downtown with her sisters to help her with hair and makeup. It was so sweet as I have had the chance to photograph all 3 of these beautiful and kind women (sister Devon is another bride impacted by the virus - her wedding is later this summer.)
At the church Justin laughed and talked with the priest, his God Father and dear family friend as they went over last minute preparations.
During the ceremony surrounded by their immediate families (siblings, spouses, nieces & nephews) Darby & Justin said I do. Grandma joined via FaceTime! The sanctuary was beautiful with stain glass light and sweet smiles and little laughs. No matter how many people were able to be there the emotions were deep and beautiful.
After the ceremony the couple was surprised with a social distancing receiving line where their extended family and closest friends threw confetti and held up signs congratulating the couple.
This wedding may be different, it may not be what they planned but it was perfect. The coronavirus can't stop love!