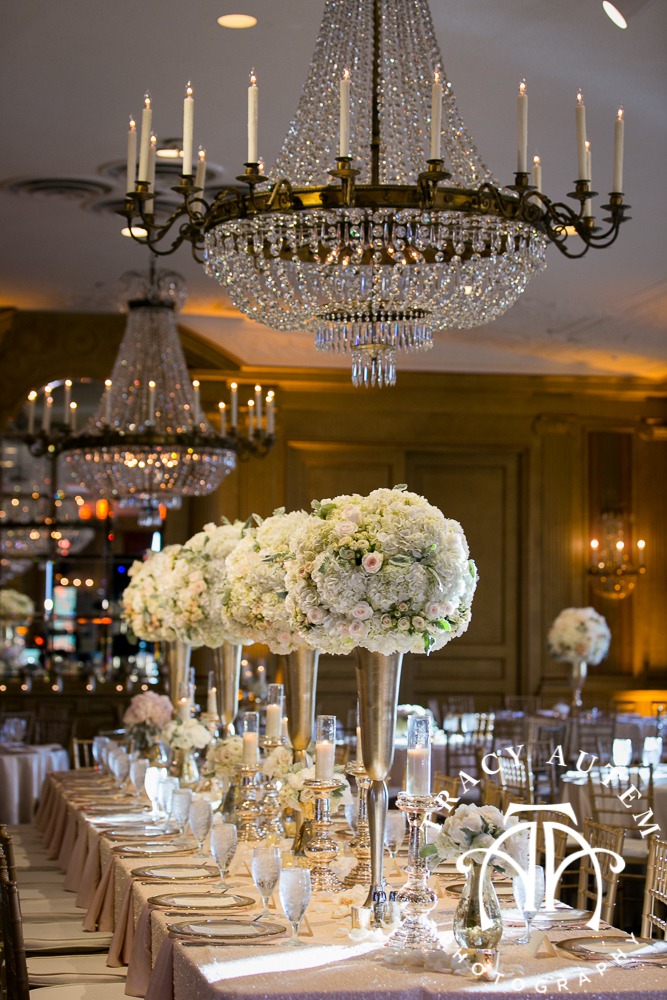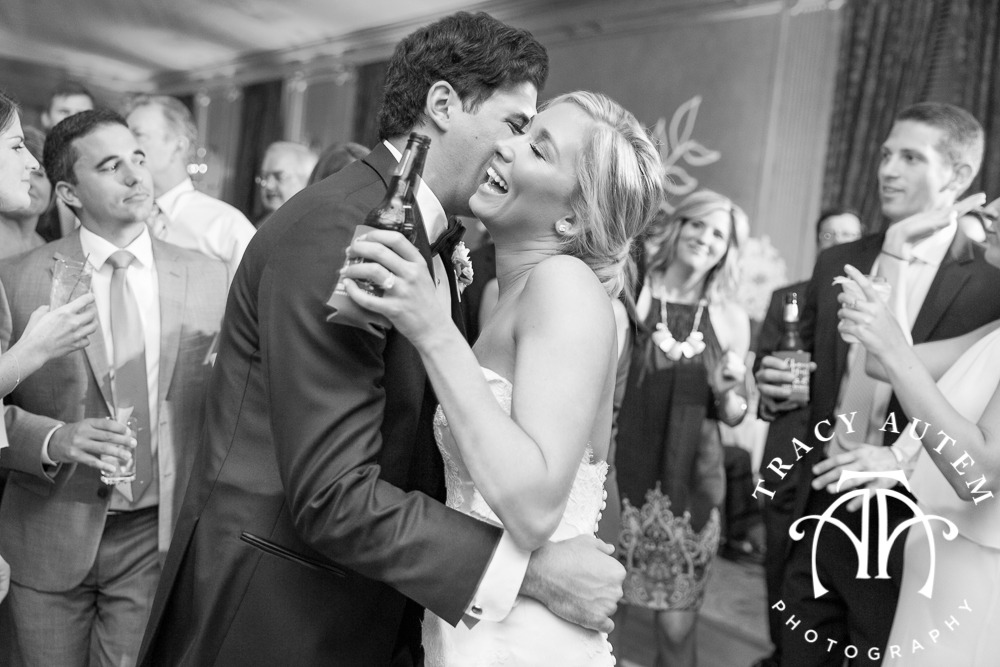 Look at all that joy!  Courtney & Miles are so happy in each others arms and as they danced the night away at their Fort Worth Club wedding reception they were rarely more than arms length apart.  This photo shows you why – they are drawn to each other and so enjoy just being with each other.
The club was beautiful in all white floral by Stylish Soiree – so much attention to every detail was taken to really make the room feel lush and full.  Fun sayings on custom coasters and late night snacks like fresh donut holes made the night feel special.  So many pretty things – not to mention the pretty people (inside and out!) that we were celebrating.
The Downtown Fever Band kept the floor packed, interacted with the crowd and even pulled the couple up onto the stage!  It was such an energy filled night!
Thanks to all the vendors who made this day so flawless for Courtney & Miles:
Sarabeth Events
A Stylish Soiree – Floral
Downtown Fever Band
Turquoise Video
Fort Worth Club – Venue, Catering & Cakes
Blush Paperie
Beauty & the Blush – Hair & Makeup
Fort Worth Club
Bella Bridesmaid
Joseph A Banks – Mens Attire
Stardust Bridal – Brides Gown
Blue Diamond Limo
It's Your Night – Lighting
This day has SOOOO many perfect moments – to see more than I could possibly fit on a blog watch their wedding highlight slideshow: