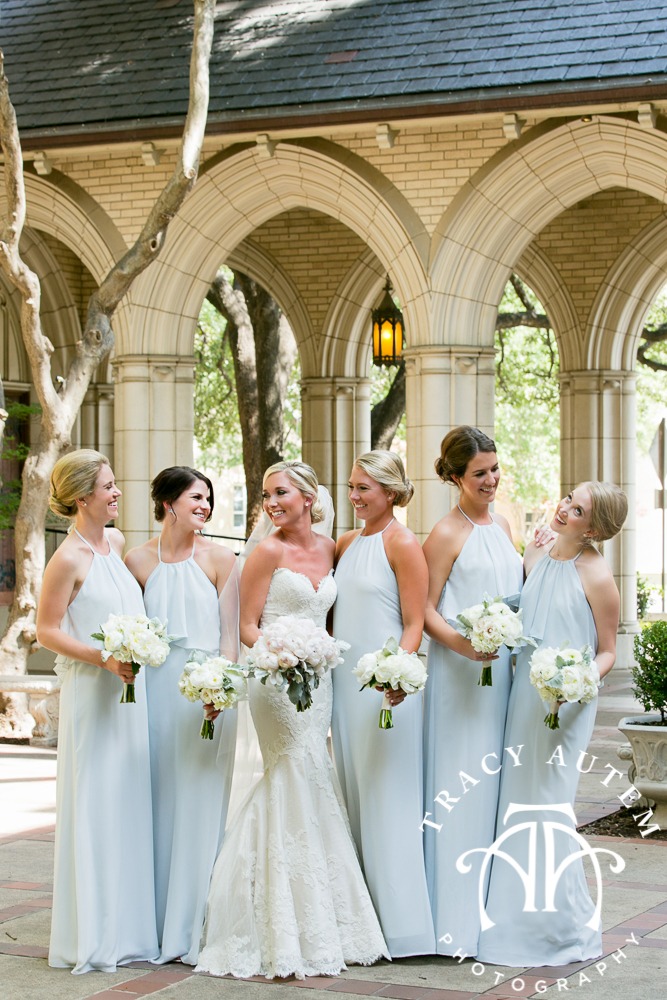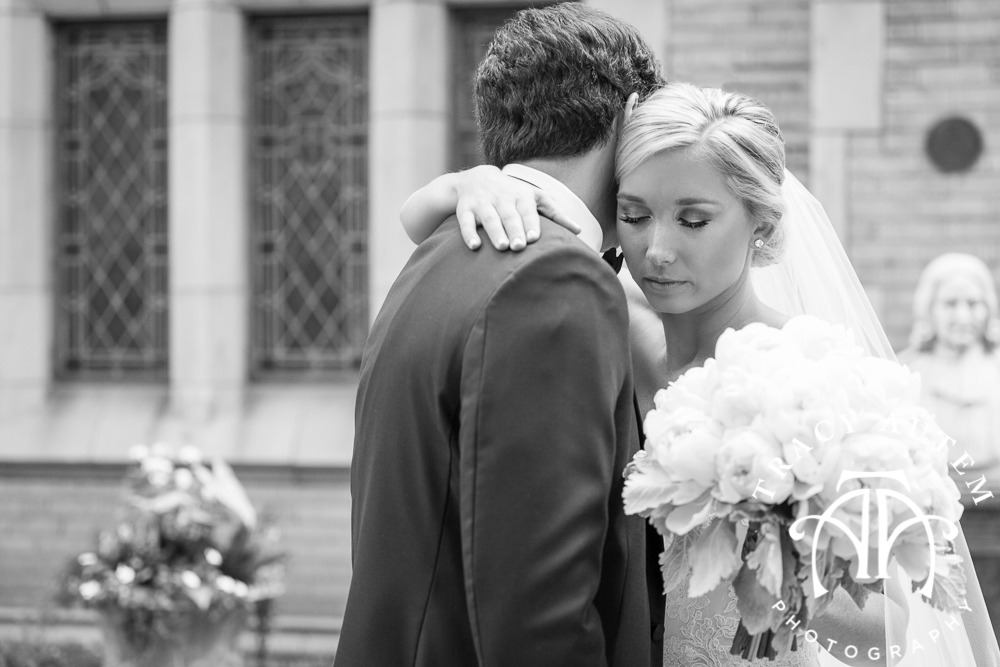 What an amazing and serene moment – these two were just so calm and cool as they embraced after their wedding.  Big smiles were also had but this quiet little moment between them just grabbed me.  Cortney & Miles are two of the nicest people – I mean this girl holds open doors for her wedding vendors and thanks us for being at her wedding!  Sweet and silly girl – I could not have been happier to be with you and couldn't have imagined spending this day any other way!
We started their day at Fort Worth Club for preparations before heading to First United Methodist Church in downtown Fort Worth.  The church as deep meaning to the couple as Miles' Mother is actually one of the on staff pastors.  She was smart though and played Mom of the Groom all day and left the marrying to her fellow pastors – she knew she would be a weeping mess if she had to marry them and I understand – that would be so hard!  We took advantage of the lovely courtyard at the church for pre-ceremony portraits of the family and bridesmaids and groomsmen before it was time to get married!
All the pretty was made at this wedding by one fabulously pulled together team!  Big shout out to each and every one of them:
Sarabeth Events
A Stylish Soiree – Floral
Turquoise Video
Blush Paperie
Beauty & the Blush – Hair & Makeup
Fort Worth Club
Bella Bridesmaid
Joseph A Banks – Mens Attire
Stardust Bridal – Brides Gown
Can't wait to share more of this beautiful Fort Worth wedding later this week!
-Tracy