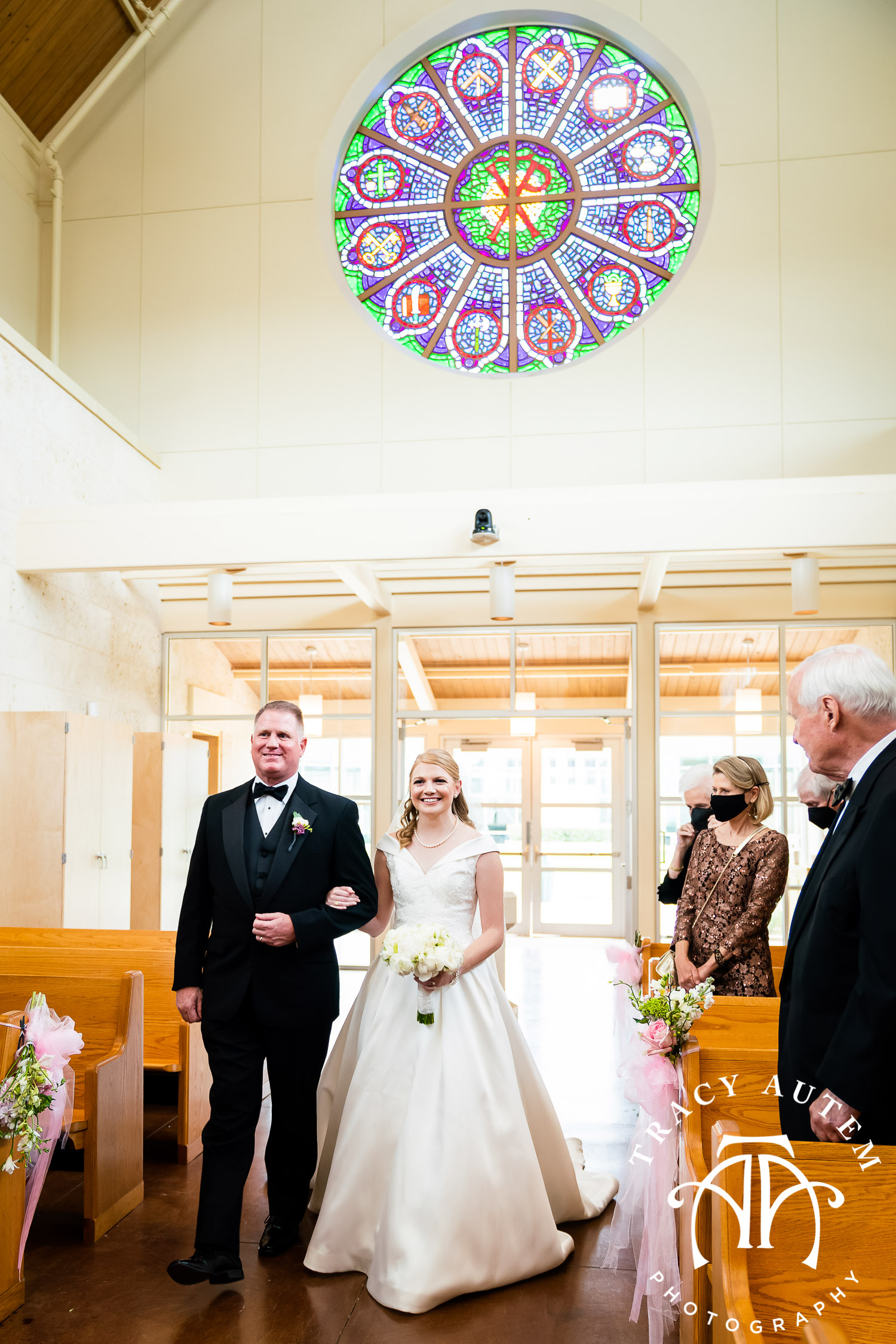 Claire & Marshall had a meaningful religious ceremony at All Saint's Episcopal School in Fort Worth a few weeks ago and I had an amazing time with them and their loved ones.
The morning of the wedding a summer thunderstorm made it's way through DFW dropping and the temperatures making this day lovely for August. We started the day at Claire's Aunt's home for makeup, hair and getting ready! Marshall and the guys joined us on site at the church for some photo as well as showing off their playful side (his groomsmen were insistent on playground pictures!)
During the ceremony these two held hands, shared side smiles and said I do before having at time of Communion and then the processional!